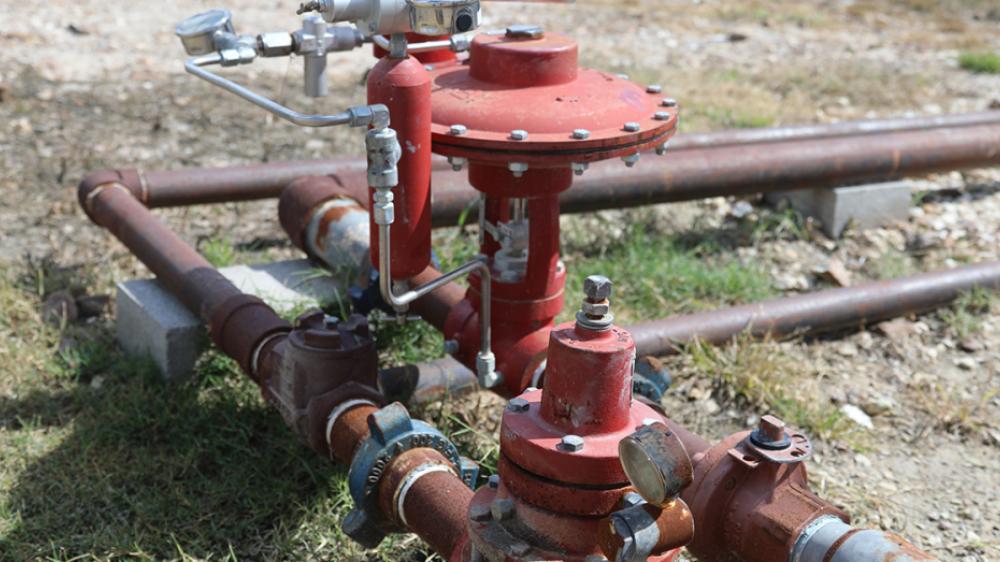 Where is the Permian Basin?
Believed by some to be the largest oil and gas field in the world, Permian Basin oil was originally discovered in 1920 by W. H. Abrams in Mitchell County.
The Permian Basin is 250 miles wide and 300 miles long, stretching from Lubbock south to the Rio Grande and from central Texas west into southeastern New Mexico. Altogether, it generates about 30 percent of America's oil production and 14 percent of our natural gas production as of 202 (EIA).
TOP permian basin FORMATIONS
Delaware Basin—including:

Wolfcamp
Bonespring
Avalon


Midland Basin—including:

Wolfcamp
Spraberry
Cline Shale
Largest PRODUCERS IN THE PERMIAN basin
EOG Resources
Conoco Phillips
Occidental Petroleum
XTO Energy
Diamondback Energy
Chevron
Pioneer
Devon Energy
Mewbourne Oil Company
Endeavor Energy
5 Pain Points in Permian Oil & Gas Production
While the challenges are many, here are 5 key pain points in upstream producers in the Permian basin face.
1. Sand Damage
In the past ten years, shale production has become the dominant method of oil production in the Permian basin.
Shale production features long lateral wells, high pressures than conventional production, and, due to fracturing, a large amount of erosive sand returning to the surface during production.
As the high-velocity, high-volume sand works its way back up the wellbore and into the production equipment, it causes erosion and premature wear, especially to areas with small flow paths, like valves and controllers.
This sand has become an increasingly challenging issue for producers to reckon with.
2. Infrastructure & Logistics
Because the Permian is so vast, well sites are often located in remote locations, hours from the nearest towns. This creates two challenges.
One is there is often no electricity run to these sites. This makes it challenging for operations using electric actuators or air compressors. Some operators choose to set up on-site generators to provide power to air compressors.
Another corresponding challenge is logistics. When you are hours from significant inventory, downtime can last a lot longer than you want it to as you wait for deliveries that are coming from hundreds of miles away.
3. Employee pool
Since the rapid return of production levels after the 2020 drop off, companies are looking to staff up quickly.
This increase in labor demand in the industry has led to a shortage of experienced field operators. Hiring enough of the right people is an ongoing challenge for Permian producers.
4. hitting esg goals
With more and more producers making ESG commitments, another big challenge has become producing resources while minimizing the emission of natural gas during the production process. Companies are increasingly going one of 4 ways to address this:
Installing compressors to supply air to actuate their pneumatic valves and controllers
Moving to mechanically controlled valves and controllers
Moving to automated, electrically controlled valves and controllers
Converting valves to a non-vent application
5. H2S and other Corrosives
H2S is a dangerous, corrosive byproduct of oil production in the Permian. Levels are higher overall than most of the other U.S. oil basins.
On top of the safety hazards, H2S eats through metals and rubber goods inside of valves and other production equipment.
Product Trends in Permian Basin Oil & Gas Production
We have seen producers increasingly use the following products to meet some of these challenges:
1. T-Body High Pressure Control Valve
Released in 2020, the T-Body High Pressure Control Valve was designed specifically to address sand in production. The T-Body features a hardened D2 wear plug installed exactly where sand causes damage inside a valve.
Recently a producer in the Anadarko saw a 150% increase in uptime after installing the T-Body.
2. Zirconia Trim
Kimray offers three primary materials for High Pressure Control Valve Trim: D2 Steel, Carbide, and Zirconia.
For Permian Basin gas back pressure and pressure reducing valves, we often recommend Zirconia.
Zirconia is a hard ceramic designed to withstand extremely abrasive conditions. In a test of material loss, Zirconia trim performed 16x better than standard D2 steel trim.
You can convert existing trim by following this step-by-step video.
3. Non-vent Regulators
When a gas back pressure regulator is operating correctly, it vents pressure off the diaphragm as it adjusts. However, some producers looking to reduce emissions have found success by using non-vent regulators, either ordering directly or converting their existing regulators.
In this video, Will shows you how to convert a gas back regulator from vent to non-vent.
4. Outside Supply for Regulators
Another way to eliminate emissions is to use an outside air supply.
This product can also be purchased new, or you can easily convert an existing regulator to either operation with only a few extra parts.
5. Corrosion-Resistant Elastomers
With H2S present at many Permian sites, rubber goods inside valves and controllers is often the first victim to succumb to its corrosive properties.
We have elastomer options rated to stand up better to corrosion, including Aflas for extremely sour conditions.
Training and Classes for Permian Basin Production
Are you facing these challenges in your production? We'd love to connect and brainstorm to help you optimize your operations. We offer classes at our stores in Odessa and Lubbock, and in many cases we can provide classroom training on site at your location.
Contact your local Kimray store or authorized distributor to find out how.