What is Control Valve Trim?
High Pressure Control Valve trim consists of three basic items: the stem, ball, and seat. These are the operative parts that control the flow of liquid and gas through a valve. They are also the parts most exposed to process elements, and therefore most vulnerable to wear.
What Types of Valve Trim Are There?
There are three primary types of control valve trim:
snap trim (also referred to as quick opening)
nominal trim (also referred to as linear)
equal percentage trim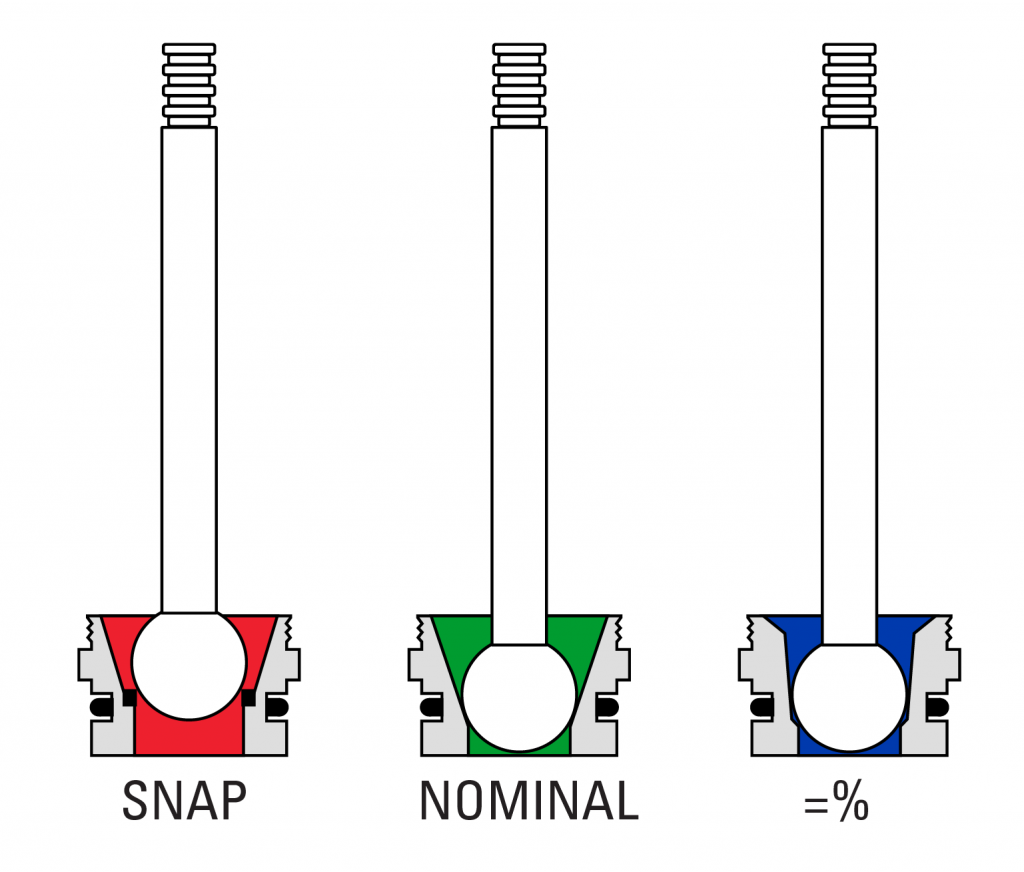 A valve trim's flow characteristic is the relationship between the percentage of flow and the percentage of valve stem travel between 0% and 100%.
Snap Valve Trim
Snap Valve Trim opens quickly and is used for on/off service. Additionally, primary applications include liquid dump, pressure relief, and metering. We also offer zirconia seats for erosive applications.
Nominal Valve Trim
Nominal valve trim is used for throttling liquids, liquid level control, and in applications where water hammering has been an issue.
Equal Percentage Valve Trim
Equal percentage valve trim is used to control pressure or flow of gases and vapors in throttling applications.
Hopefully this clarifies which type of trim you need. Keep in mind that you can also swap the trim if your conditions change.
Valve Trim Material
Kimray also offers valve trim made with harder materials designed to perform in abrasive conditions.
---
If you'd like further assistance identifying which trim set will best fit your flow conditions, contact your local Kimray store or authorized distributor.