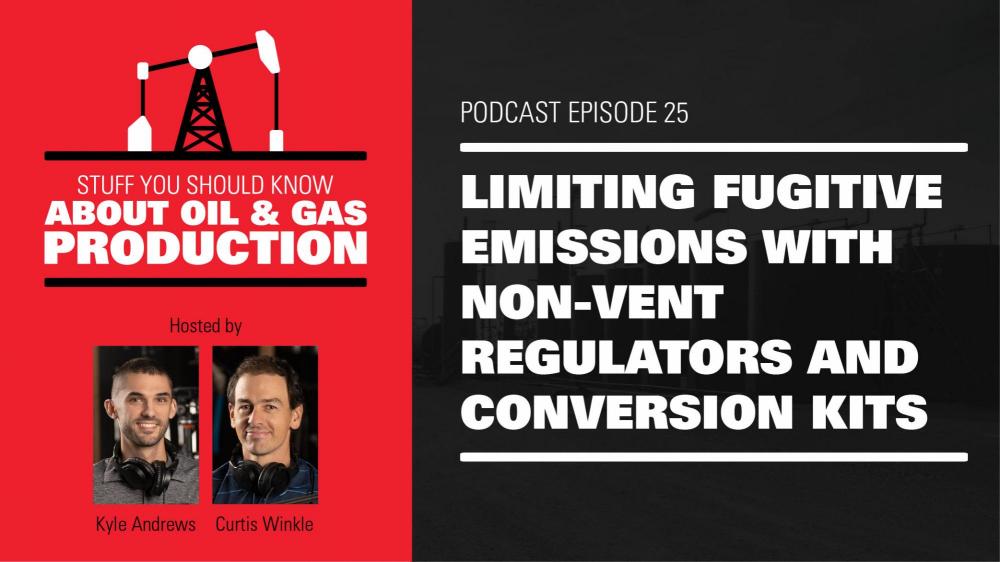 In this episode we are joined by Jeff Port, Product Manager at Kimray, to talk about a couple of products that help producers limit fugitive emissions.
Topics include:
What are the factors driving producers to reduce emissions?
How do back pressure regulators work in standard set up?
What does Kimray offer that can help limit fugitive emissions?
How can a producer convert a current back pressure regulator to non-vent?
Resources mentioned in this episode:
Where to listen online: