With the increased use of proppant in well completions, control valve body replacement has become a regular requirement for oil and gas producers.
Erosive production fluid causes equipment damage and can lead to environmental and safety issues as well as costly downtime.
High Pressure Control Valves bear the brunt of this erosion, and valve bodies can eventually be compromised.
Prevent Control Valve Body Replacement with the T-Body HPCV
The T-Body High Pressure Control Valve is designed specifically for the erosive production conditions of today's oilfield.
With regular maintenance, the T-Body provides long-lasting control of high-pressure processes and allows you to minimize control valve body replacement.
There are 4 key features that make this valve effective:
Replaceable Wear Plug
Configurable Body 
Field-Reversible Top Works 
Electric or Pneumatic Actuation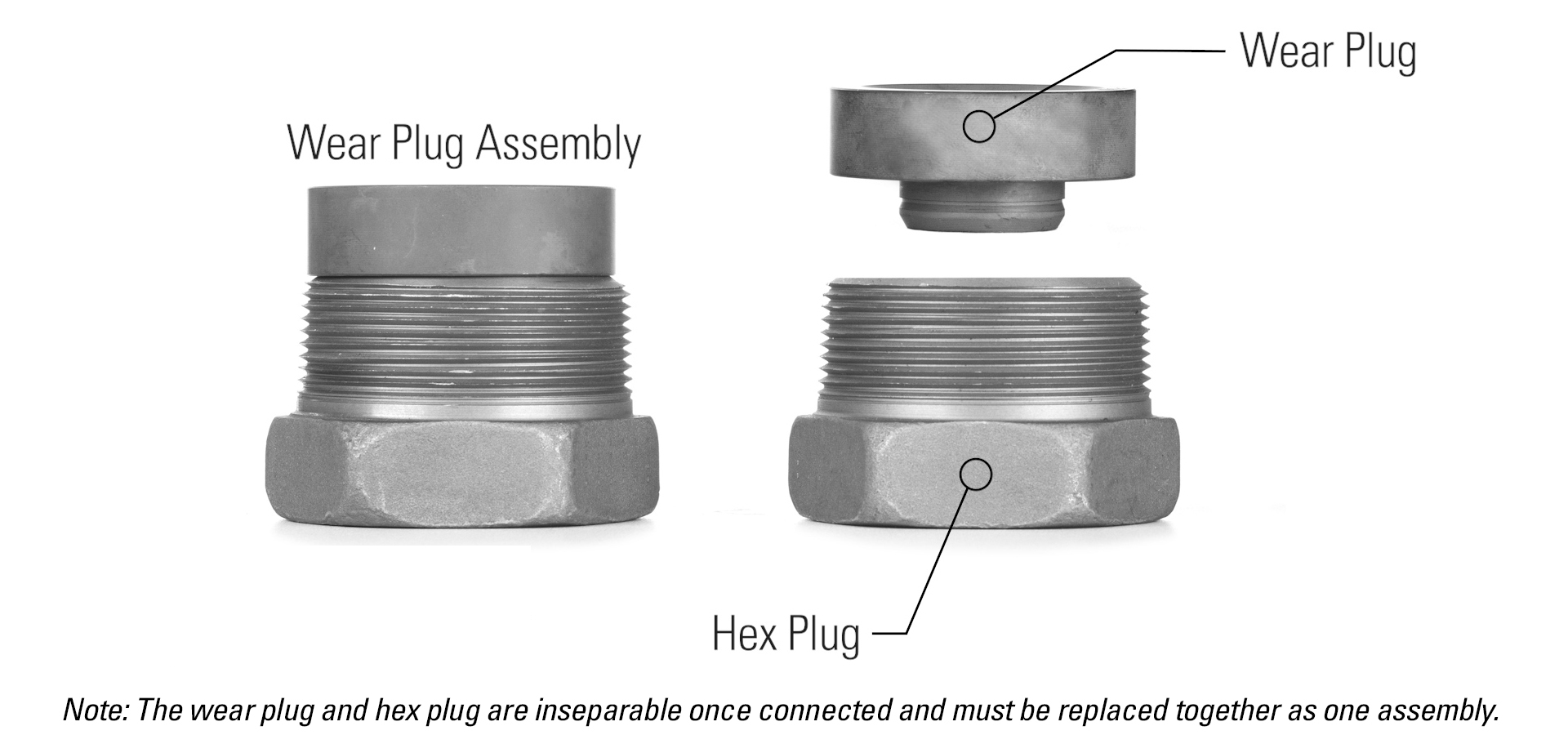 1. Replaceable Wear Plug Assembly
The key feature of the T-Body valve is the replaceable wear plug assembly. This plug assembly is designed to absorb the force of sand and other erosive materials that wear away and damage HPCVs.
With the T-Body, you can easily examine this sacrificial piece and replace it without taking the valve out of line. This is a much more low-cost option than replacing the entire valve body.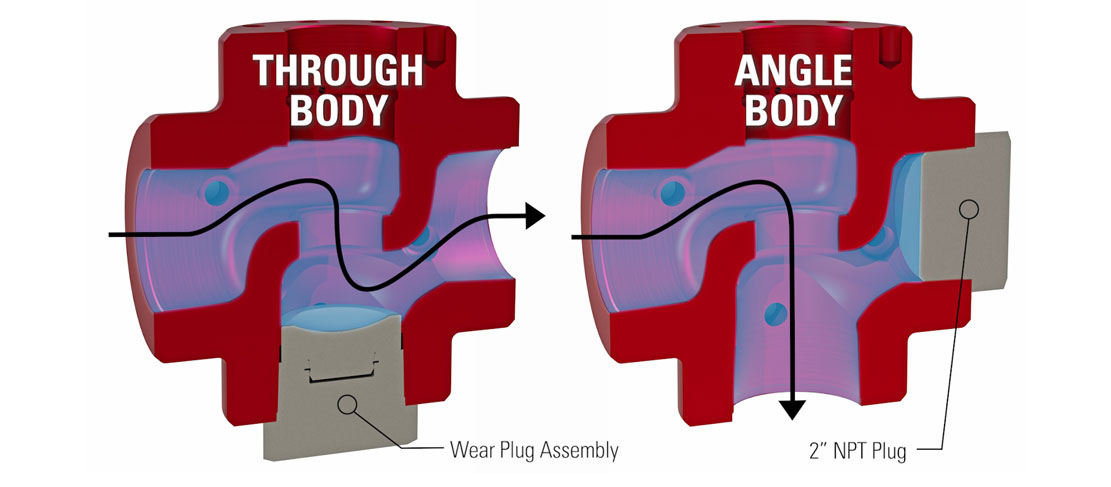 2. Configurable Body 
The NPT end connection option can also be quickly converted from through-body to angle-body configuration.   
This means you can easily repurpose your valves for different applications, and purchase one valve rather than two to reduce the overall amount of inventory needed for your operation.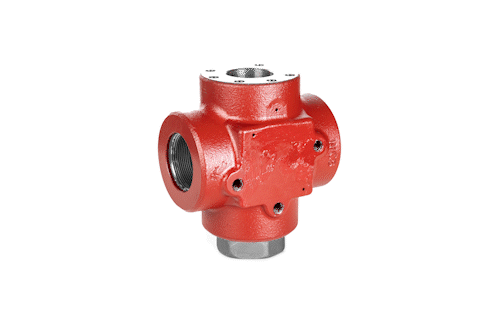 A standard 2" NPT Plug is included in the box for converting the valve to the angle body configuration. Use of this plug in the bottom port will negatively affect valve performance.   
The flanged T-Body options include flanges on the side ports and retain the 2" NPT port on the bottom for the wear plug assembly.   

3. Field-Reversible Top Works 
With the pneumatic version of the T-Body, you can convert the topworks in the field from fail-closed to fail-open operation.  
4. Electric or Pneumatic Actuation 
The T-Body High Pressure Control Valve comes standard for pneumatic actuation. You can also pair it with one of our electric actuators to reap benefits like zero-emission operation and remote control. 
Applications
The T-Body High Pressure Control Valve is ideal for liquid dump, plunger lift, gas lift, flowback, or any other control application where erosive conditions exist.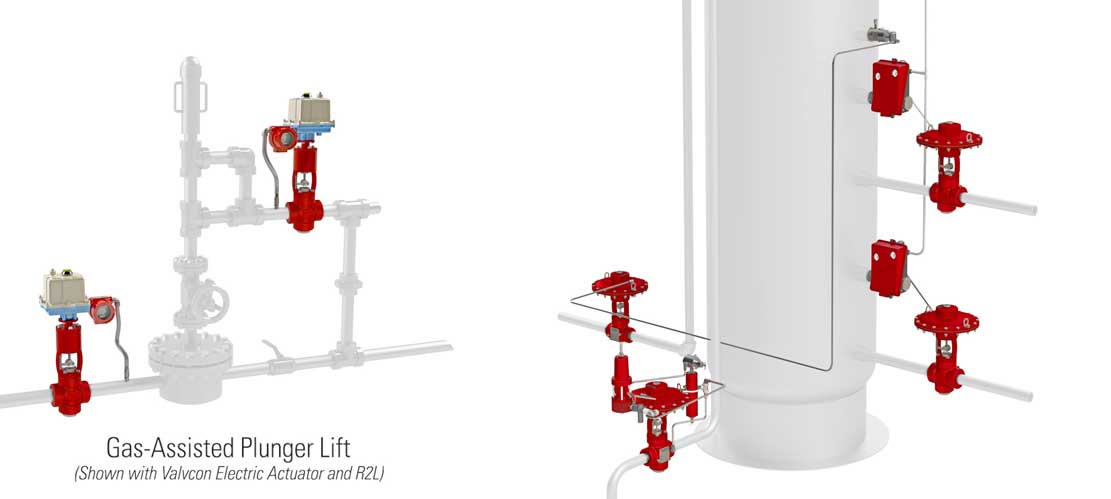 WATCH: How One Producer Extended Uptime in Sandy Plunger Lift  
End ConnectionS & Options
The T-Body is available in 2" NPT and a variety of different 2" flanged options, from 150RF up to API 5000.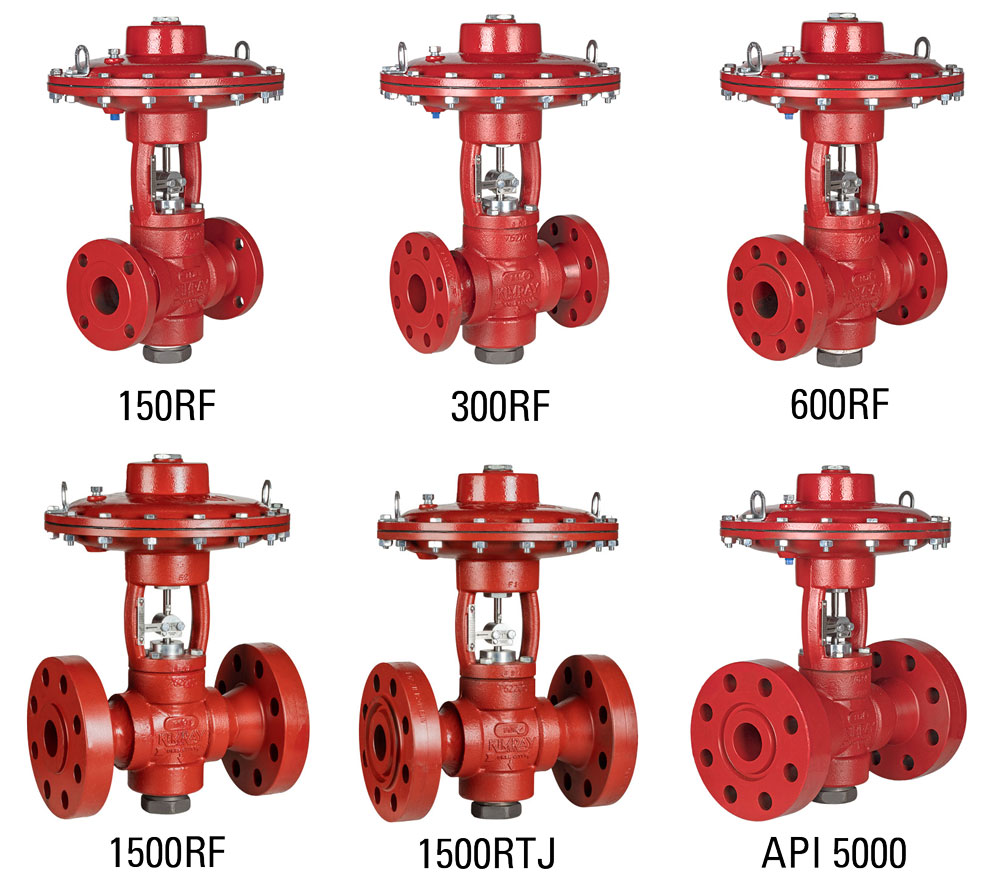 All types can be fitted with the full line of trim options from Kimray's Stem-Guided High Pressure Control Valves.

Explore the T-Body