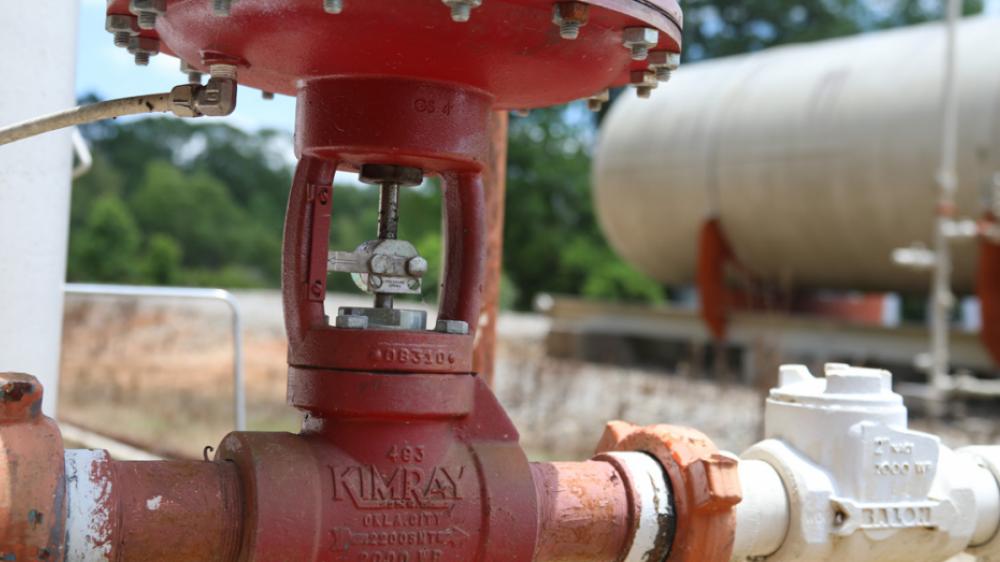 The state of Texas is predicted to become the third biggest oil producer in the world in the near future, behind only Russia and Saudi Arabia.
Two big reasons: shale plays in the Eagle Ford and the Permian.
Where is the Eagle Ford Shale Play?
Originally discovered in 2008 by Petrohawk, the Eagle Ford is conveniently located near the Gulf of Mexico. It is also within a few hours drive of some of Texas's largest metropolises—Houston, Austin, and San Antonio.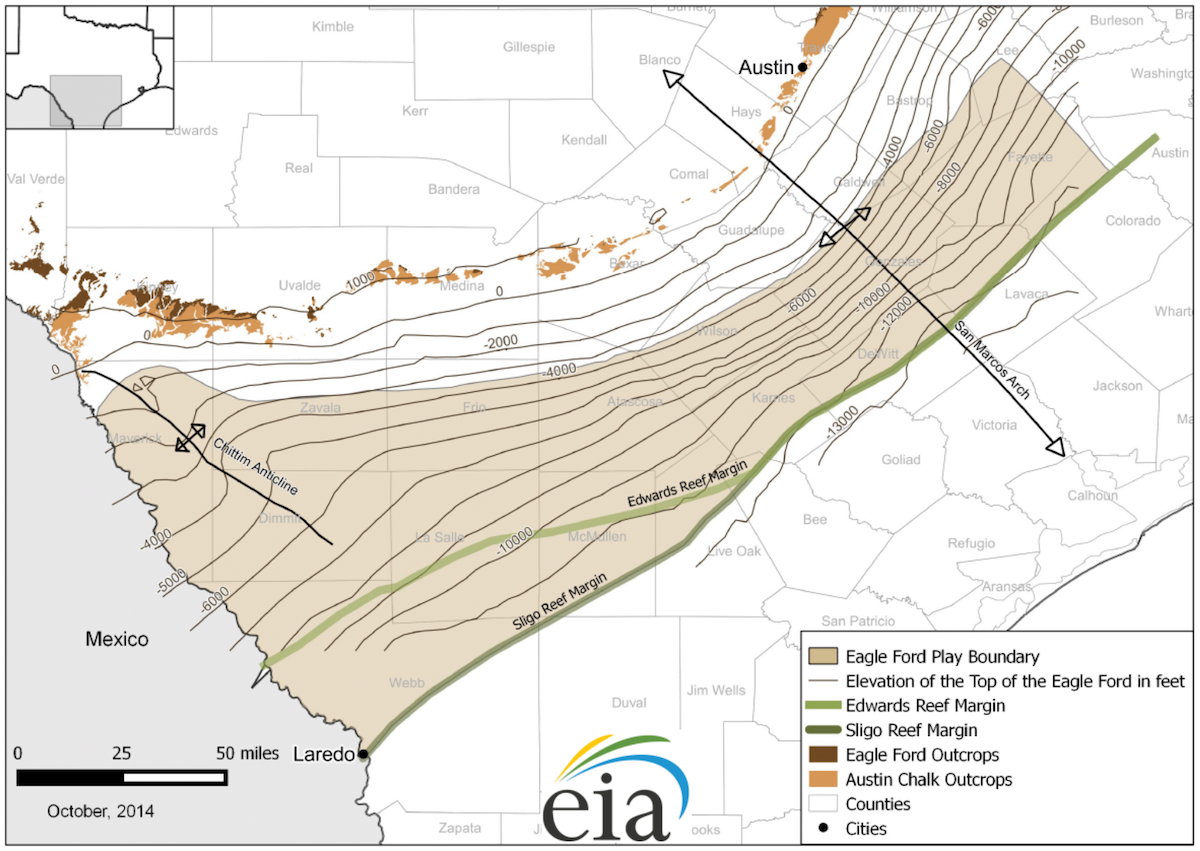 How Deep is the Eagle Ford?
The Eagle Ford stretches approximately 450 miles from north of College Station to the Rio Grande near Laredo and sits between 4,000 and 12,000 feet below the surface.
Altogether, the Eagle Ford generates about 12 percent of the U.S.'s daily oil.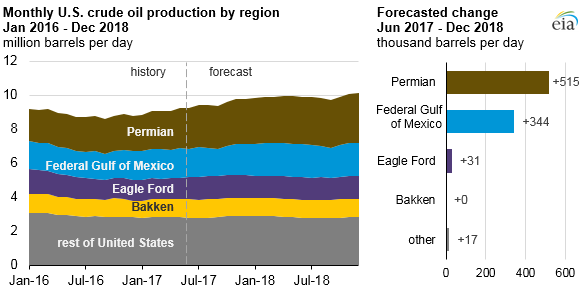 Top Counties
More than 70% of the horizontal oil wells drilled in the Eagle Ford from 2008–2016 were drilled in seven counties:
4 western counties—Dimmit, La Salle, McMullen, and Webb
3 central counties—DeWitt, Gonzales, and Karnes
Top Producers in the Eagle Ford
Marathon
Sanchez
EOG
Devon
Apache
Hillcorp
EP Energy
Unique Challenges in Eagle Ford Production
The oil cut in the Eagle Ford is approximately 85%. The crude tends to be a higher cut and heavier in the west of the formation and a lower cut and lighter in the east.

Production in the region is also known for containing a significant amount of H2S.

And like all shale production, its fluid is sure to have a fair amount of sand in it.
Eagle Ford Production: 3 Popular Kimray Products in South Texas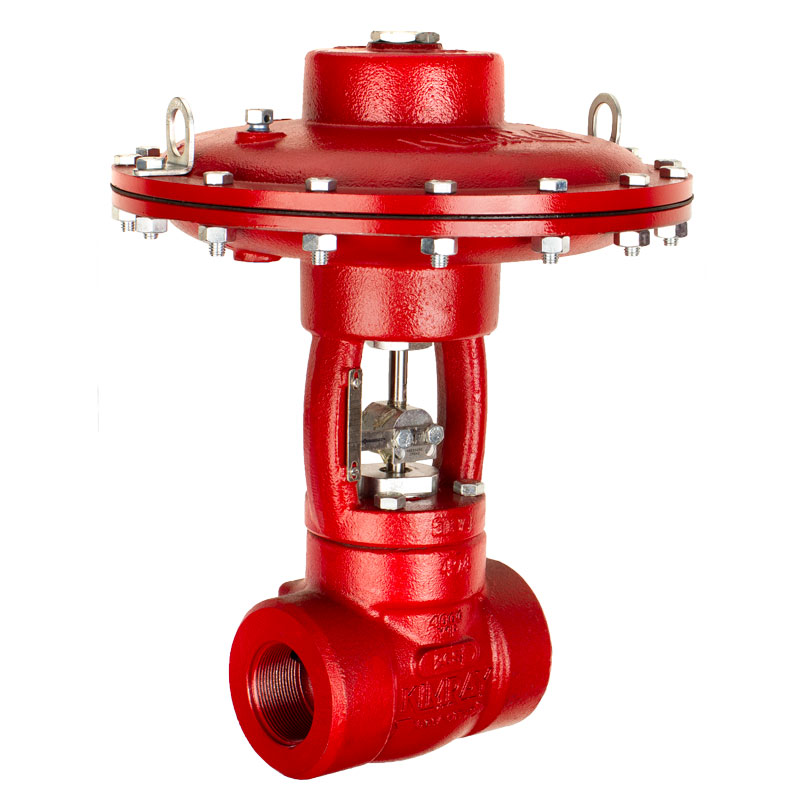 High Pressure Control Valve Packages
With shale production, pressures tend to be higher than with conventional production, especially during flowback. Completion crews pump proppant down hole at high pressures in order to fracture the well, and that pressure returns to the surface.
Because of this, many producers are now using our High Pressure Control Valves.
Our versatile High Pressure Control Valve packages are field reversible and can be used in dump valve, back pressure, and pressure reducing applications.
---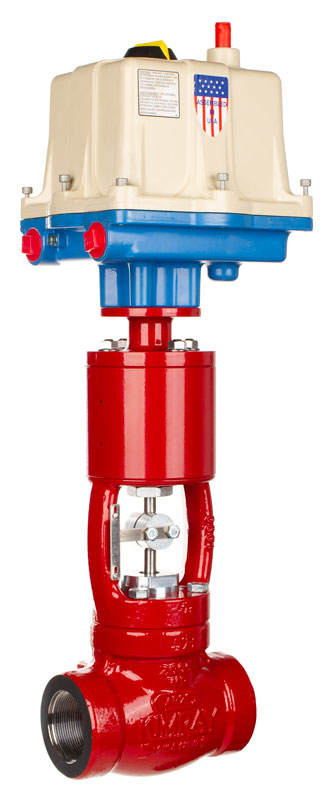 Electric Actuated Valves
Coming out of the 2015 downturn, we have seen our partners in South Texas looking to get more efficient. One of the ways they achieve that is by turning to technology, specifically valve automation.
Producers use our R2L Valvcon Package to monitor and control their valves remotely via RTU or PLC. This package is easy to install and carries a Class 1, Div 1 explosion-proof rating as well as a battery backup.
Producers use our Tritex II Electric Actuator to monitor and control their valves where tight control is needed. The Tritex features a lightning-fast 5-inches per second actuation and can be used with Kimray's entire line of High Pressure Control Valves. It carries a Class 1, Div 2 rating.
---
Elastomers
Because H2S is often present in Eagle Ford production fluid, producers are specifying valve elastomers that can better withstand this corrosive gas.
We most commonly recommend Highly Saturated Nitrile (HSN) and Aflas (AF) for our valves in this area.
To speak with one of our Eagle Ford production experts, contact our Kimray Sales and Service Store in Houston or Corpus Christi.