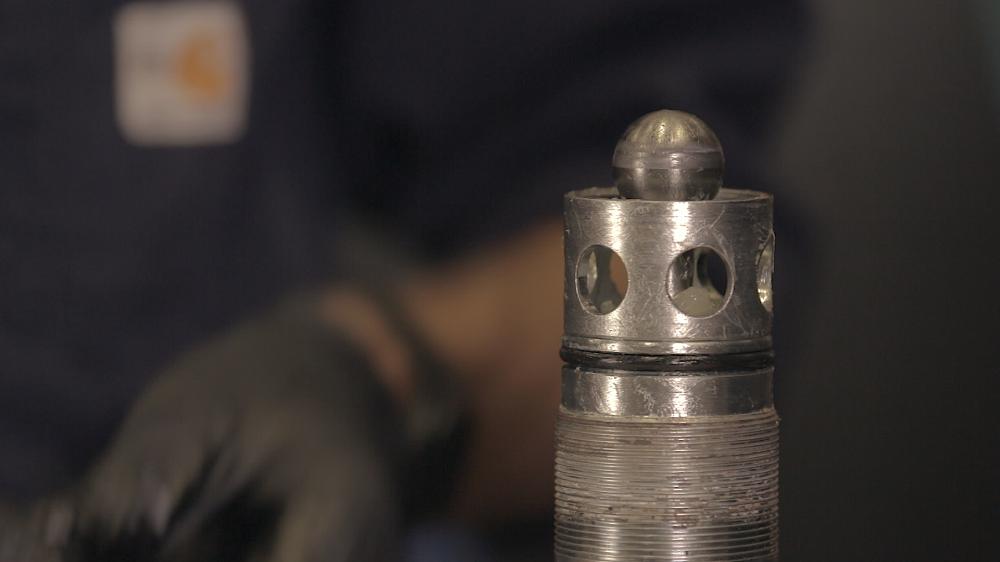 The valve trim you select for your High Pressure Control Valve can make a crucial difference to the valve's operation. In the Permian Basin, producers are looking for valves to stand up to the two big byproducts of modern oil and gas production: sand and water.
In this article, we'll explain what to look for in valve trim.
What is Valve Trim?
Valve trim consists of three things: a stem, a ball, and a seat. These critical parts control the flow of liquid and gas through a valve. Because they reside in the flow path, they are also the pieces most exposed to process elements, and therefore most susceptible to wear.
Valve Trim Operation
We split valve trim three ways by operation: snap, nominal, and equal percentage.
Snap Valve Trim opens quickly and is best used for on/off service. Primary applications include liquid dump, pressure relief, and metering. We also offer zirconia seats for erosive applications.
Nominal valve trim is best for throttling liquids, liquid level control, and in applications where water hammering has been an issue.
Equal percentage valve trim is ideal for controlling pressure or flow of gases and vapors in throttling applications.
Valve Trim Material
Valve trim can also be divided by the robustness of its material. Kimray offers three primary materials for High Pressure Control Valve Trim: D2 Steel, Carbide, and Zirconia.
For Permian Basin gas back pressure and pressure reducing valves, we often recommend Zirconia.
Zirconia is a hard ceramic we designed to withstand extremely abrasive conditions. In a test of material loss, Zirconia trim performed 16x better than standard D2 steel trim.
What If I'm Using the Wrong Trim?
If you are experiencing flow rate issues, it may be time to try a different style valve trim operation. If your valve trim is wearing out quickly, it may be time to try a more robust material.
In either case, there is no need to purchase an additional valve because our valve trim is field replaceable.
Simply follow the steps in our video, "How to Change Valve Trim."
If you need help identifying the correct trim for your operation, contact your local Kimray store or authorized distributor.