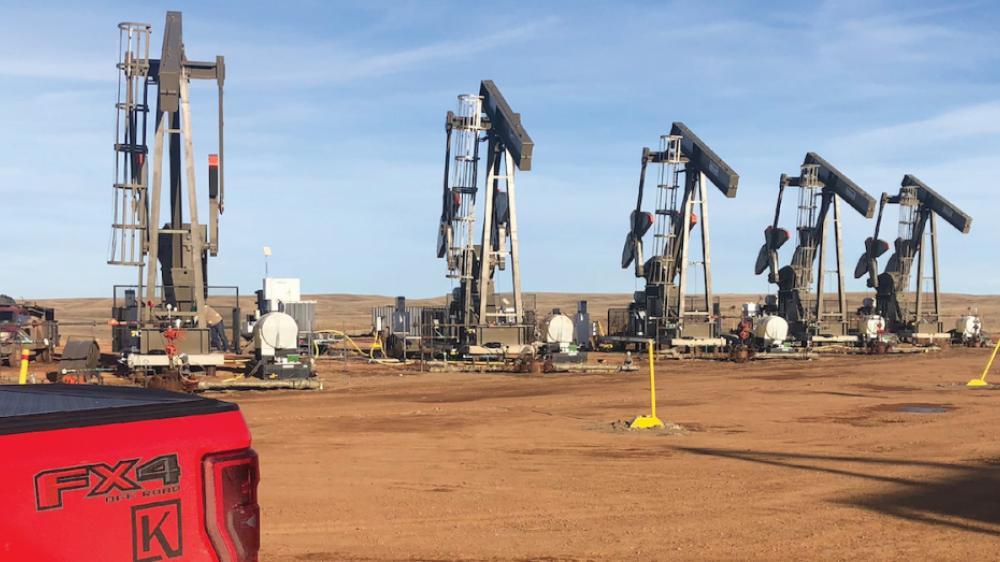 Where is the Bakken Oil Field Located?
The Bakken Oil Field stretches underneath Eastern Montana and Western North Dakota as well as parts of Saskatchewan and Manitoba. Originally discovered in 1953, the Bakken Formation is a rock unit in the Williston Basin.
How much oil is in the Bakken?
Since the shale boom beginning in the late 2000s, the Bakken has become 1 of only 10 oil fields globally that yield over 1 million b/d. It is currently the third-largest U.S. shale oilfield, behind only the Permian and the Eagle Ford.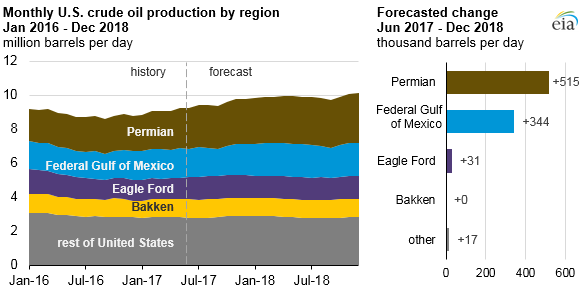 BAKKEN OIL FIELD AVERAGES
Oil Production: 1.3 million bpd
Gas Production: 2.7 mmcfd
Drop off: 45% after year 1
Well Depth: 7-23k
Well Life: 30 years
Production Pressure: 250 PSI
Most Active Counties
Mountrail
Dunn
Divide
Mckenie
Williams
Top Producers
Whiting
Kraken
EOG
Oasis
Bruin
QEP
When did the bakken oil boom start?
"The current Bakken boom began on September 7, 2008, the day the US housing market crashed and a deep economic recession began."
In his book The Boom: How Fracking Ignited the American Energy Revolution and Changed the World, Russell Gold tells the story of Brigham Exploration's big gamble in the Bakken Shale.
In the Olson 10-15 #1H, Brigham, led by West Texas oilman Bud Brigham, was trying something new in the Bakken.
THE PLAN
After drilling ten thousand feet horizontally, they decided to try creating twenty distinct frack stages. This was possible due to a new technology: swell packers.
Swell packers were rubbery stoppers that allowed the horizontal well to be split up into distinct sections, allowing a frack to deliver more concentrated pressure into the rock.
The company's biggest challenge was getting the swell packers and fracturing equipment down the well. If the tools got stuck, they would have invested $8 million just to clog it up and get no return.
In stereotypical wildcatter fashion, the company was betting on this method because they were desperate for liquidity. They had taken on investors to explore for oil, and hadn't been producing enough to keep up with the payments.
The bet they were making was that they had found a better—meaning more efficient—way to drill producing wells.
Over the course of the winter of 2008-2009, as temperatures dropped to thirty below zero, they drilled into the cold, hard North Dakota soil and said their prayers.
THE PAYOFF
By late January, they pulled out their equipment and held their breath to see if, and how much, the well would flow.
The results would be monumental.
They were retrieving 1,100 barrels a day and 1.3 MCF of gas. By all counts a success.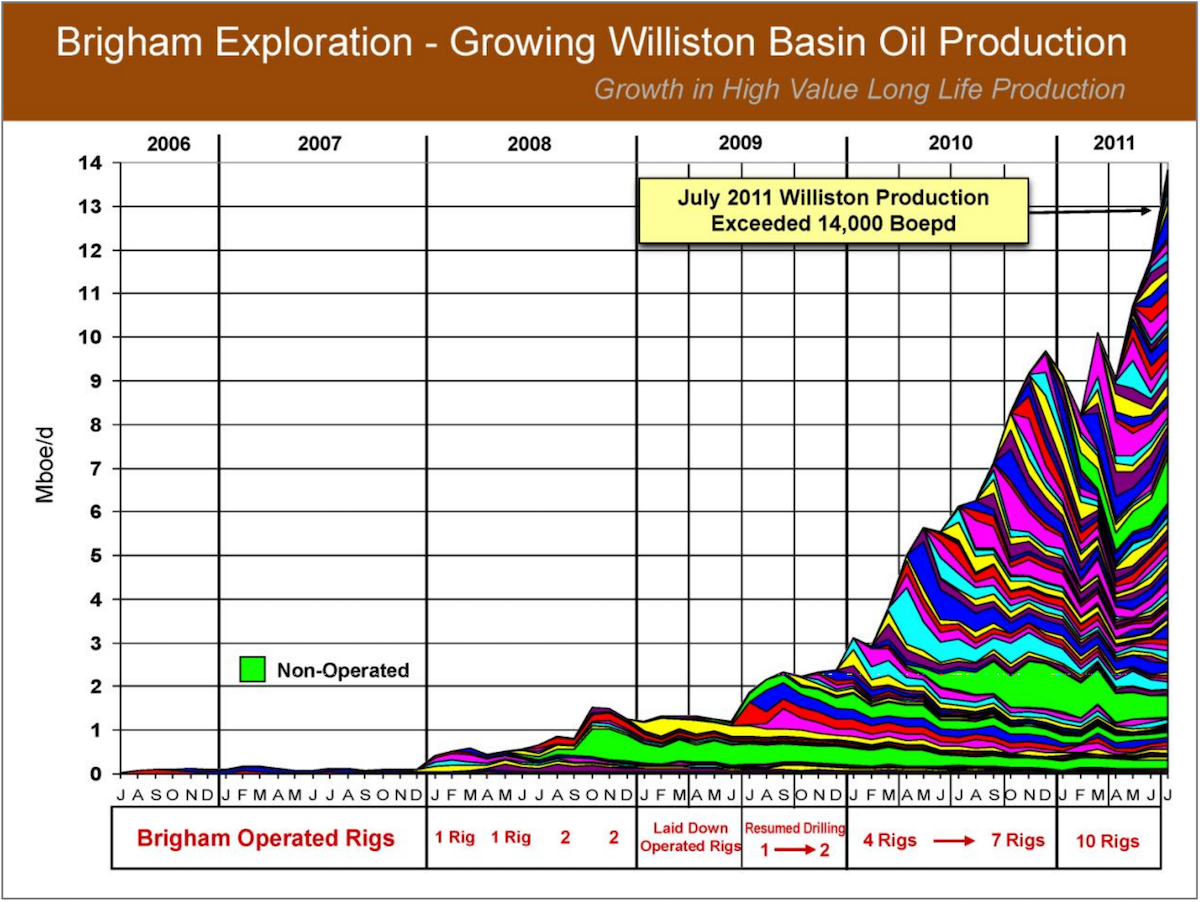 Graph from The History of Brigham Resources
When all the numbers were crunched, the efficiency was clear. Brigham's engineers had driven the cost per barrel from $40 (the average for its 2006 Bakken wells) to $16.
And these weren't short-term gains. While their previous wells had yielded roughly 110,000 barrels total, the new twenty-stage frack wells were generating 500,000 lifetime barrels.
Brigham had hit the proverbial jackpot. After pioneering this method, they continued to refine it and reaped the rewards, selling to the Norwegian company Statoil for $4.4 billion in 2011.
And their multiple-stage fracturing method became a blueprint for producing the Bakken.
What is Bakken Crude Oil?
The Bakken is a high-yield oil play that also produces a lot of water, with an average production ratio around 1:2 oil to water. The produced oil is a clean, low-specific-gravity blend that requires little refining.
The water content is typically high in salt content, which presents unique challenges to the production equipment Here are three three of the most common:
1. FLOW BACK
One big challenge this play offers is erosion from flow back. There is a high pressure drop in the area with the frac sand washing out the trim and cage of the valves.
Solution: Kimray's Zirconia trim used on the ball, cone, port valves and hard cages can withstand the wear from the sand.
2. SEAT MATERIAL
The poly seats have been a problem in low pressure situations for years. Customers have overcome this issue by ordering their valves with HSN or Viton seats.
Solution: After researching other valve's on the market, it was determined that Kimray was the only one that continued to offer a poly compound seat. By standardizing our seats to HSN throughout the product line, we are improving the performance of our valves.
3. STICKING VALVES
Customers were having problems with their mechanical valves sticking, causing separators to either overflow to the flare stack or empty the vessel down the dump line and blow gas.
Solution: Kimray engineers could not duplicate the problem in our lab, so we sent a Kimray tech to North Dakota to observe in the field. It was quickly determined that due to the extremely low specific gravity of the oil, the standard float was not large enough to actuate the valve. After changing the float to the appropriate size, the Kimray mechanical valve worked correctly.
3 Popular control valves in the bakken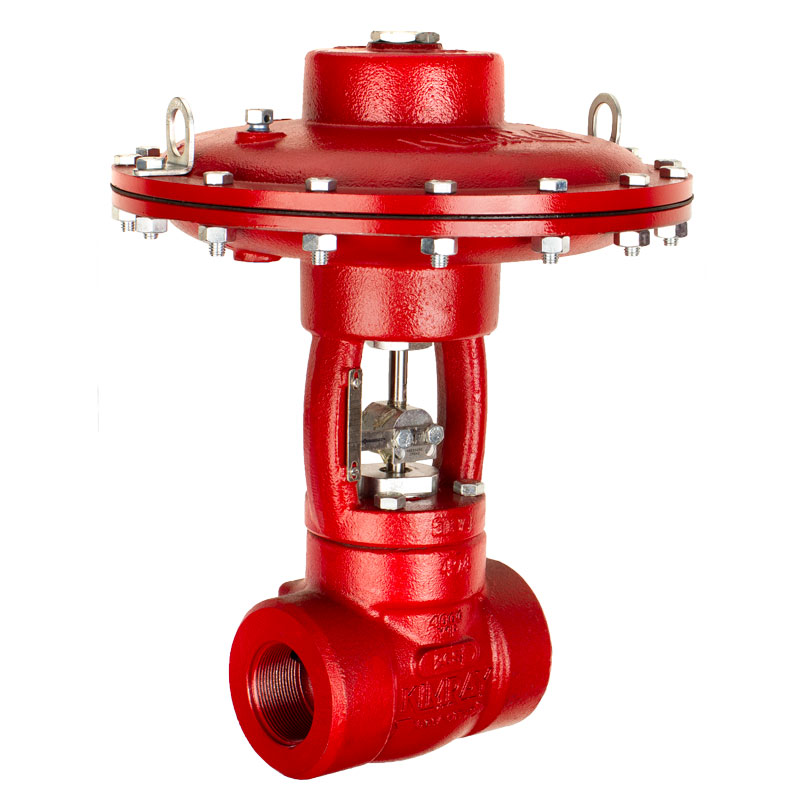 High Pressure Control Valve Packages with Carbide Trim
Frac sand is extremely tough on oilfield equipment, and especially valves. To battle this, producers in the Bakken are turning to carbide trim in our High Pressure Control Valves.
Our High Pressure Control Valve packages are highly versatile, so producers use them a wide array of applications, including dump valve, back pressure, pressure reducing, suction control, and plunger lift.
Carbide is a hard metal we recommend using in valve trim during well flowback. Carbide trim performs 2.5x better than standard D2 Steel trim in abrasive environments.
---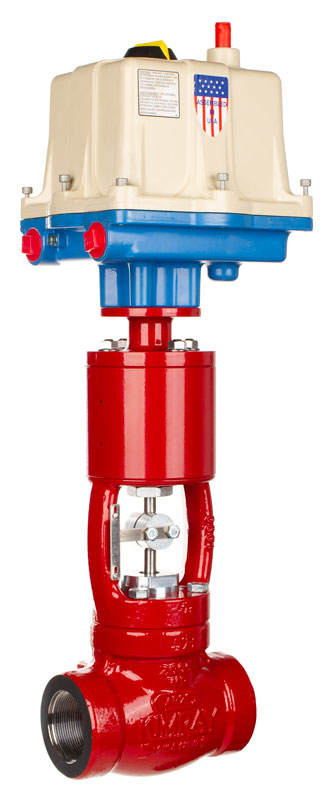 Electric Actuated Valves
Our partners in the Bakken are always looking for ways to run more efficiently. One of the ways they have achieved that is by using electric actuated valves.
Producers use our R2L-Valvcon Package to monitor and control their valves remotely via RTU or PLC. This package is easy to install and carries a Class 1, Div 1 explosion-proof rating as well as a battery backup.
---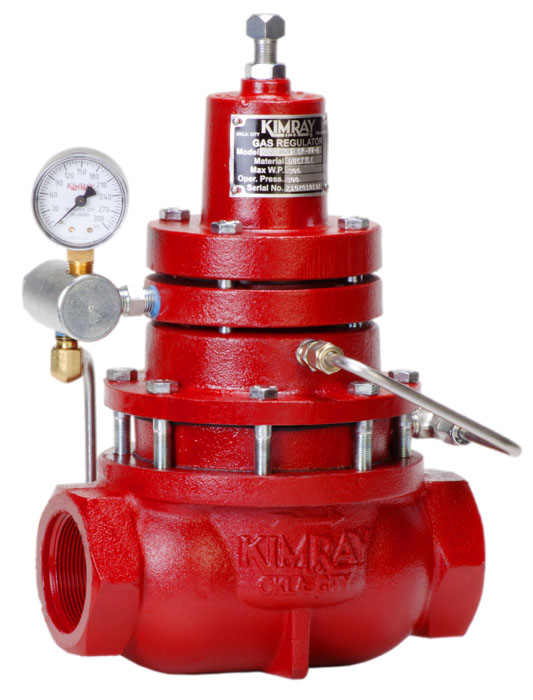 Non-vent Valves
One of the biggest challenges in producing Bakken oil production is what to do with the natural gas.
Because of its location and rapid growth, the infrastructure to carry gas to sales remains underdeveloped.
To deal with this, most producers use flares to combust excess gas. However, recent regulations in North Dakota have set the goal for producers capture 88% of their gas.
Kimray's Non-vent Gas Back Pressure Valves offer the ability to send produced gas downstream rather than venting. Our standard gas back pressure valves can also be converted from vent to non-vent.
Producers in this area also use vapor recovery towers (VRTs) and compression stations as solutions to capture and recycle their produced gas.
To speak with an expert about your operations in the Bakken, contact our authorized distributor Double EE Service.