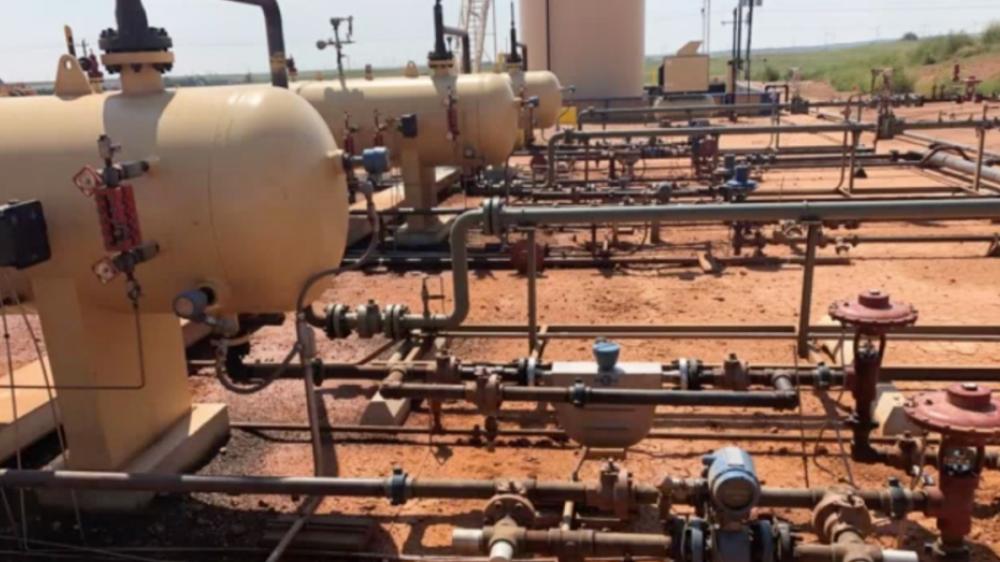 Sand control is key for oil and gas producers due to modern well completion methods.
In the image above of a horizontal separator, there are three signs that this producer is dealing with erosive sand in their production fluid. Can you spot them?
1. High Pressure Control Valve
The first sign is the producer is using a High Pressure Control Valve as the dump valve on this separator.
Erosion can be found in both high and low pressure applications, but the erosion can be amplified by the large pressure drops that accompany high pressure application.
The increase in velocity through a restriction, such as a dump valve or pipe fitting, is due to the high differential. As the erosive production fluid is moving rapidly through the equipment, it causes abrasion and damage.
High pressure control valves have different trim material options and flow characteristics to fit these applications and mitigate the damage.
2. Angle-Body Valve
A second sign is that these High Pressure Control Valves are angle-body valves.
The flow path in a through-body valve comes over the ball and seat. If you have erosive fluid traveling through a through-body valve, every time it comes through the seat it hits the body and then must change direction to go downstream. Over time, this will wear out the valve body at that spot right below the seat and carve a pinhole all the way through the valve, causing a blowout.
With the angle-body valve, the outlet connection is directly beneath the valve trim. This means as that erosive fluid comes through the seat, and instead of hitting the body, it is just exiting the valve. This saves the valve body from wear and potential compromise.
3. Bull Plugs for Sand Control
The silver bull plugs are another indication of erosive production fluid. A bull plug is a solid, threaded plug, and in this case is used to close off the end of a pipe fitting like a T or cross.
As the flow path for this fluid is changing directions, instead of having to replace the T because the sand is wearing it out, they have installed these bull plugs. A bull plug can absorb the wear and tear, and then be easily replaced. A bull plug is a sacrificial piece.
To speak with an expert about the best methods for managing your erosive production fluid, contact your local Kimray store or authorized distributor.