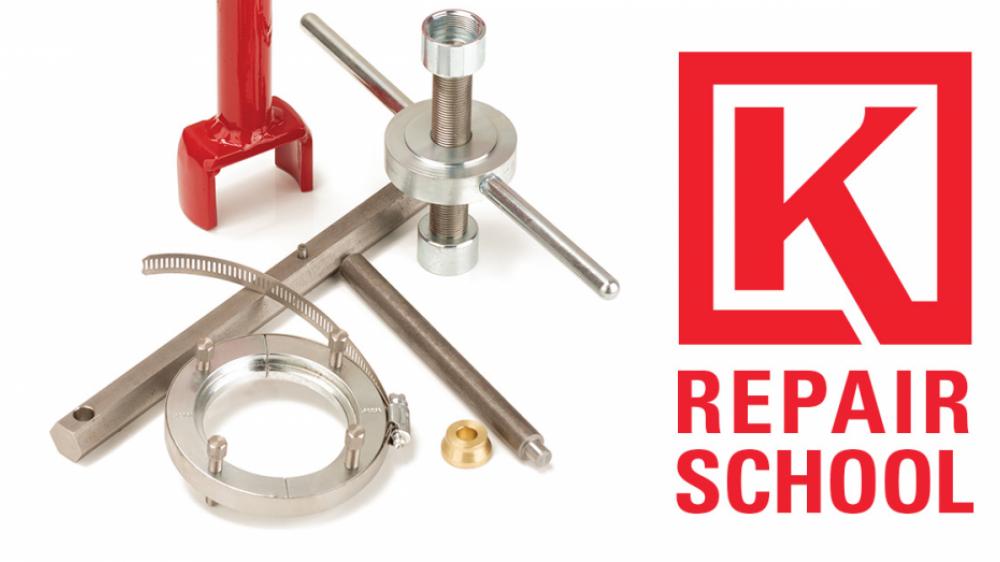 Kimray offers a variety of accessory items, including valve seat tools, spring compression tools, and stem guides. The specific designs of these tools help you perform conversions, maintenance, and repairs of Kimray valves and equipment.
How to Use the Kimray Repair Tools Guide
Kimray products are often used to perform fluid and gas control at high pressures in difficult conditions. This means repairs are inevitable. If you've ever watched one of our Kimray Repair School videos, you know that we often use specialty Kimray tools to help us remove a seat or pull a cage.
Here you can download the official Kimray Repair Tools Guide. We offer tools to help you service several products, including:
Pneumatic Valves

Back Pressure Regulators

Mechanical Dump Valves

High Pressure Control Valves

Glycol Pumps
Scroll through to identify your product and the associated repair tool part numbers. Then contact your Kimray customer representative to order.
Kimray Repair School Videos
For step-by-step video tutorials on how to repair Kimray products, see our Repair School videos:
We understand you want as much life in your valves and control equipment as possible. That's why when we sell you a product, we are committed to keep it working as long as you own it. Use this guide and our repair videos to get your valves back online and providing the control you need to produce.
---
If you need more information about this guide, or if you run into an issue while repairing any Kimray product, contact your local Kimray store or authorized distributor. We'll be happy to help.