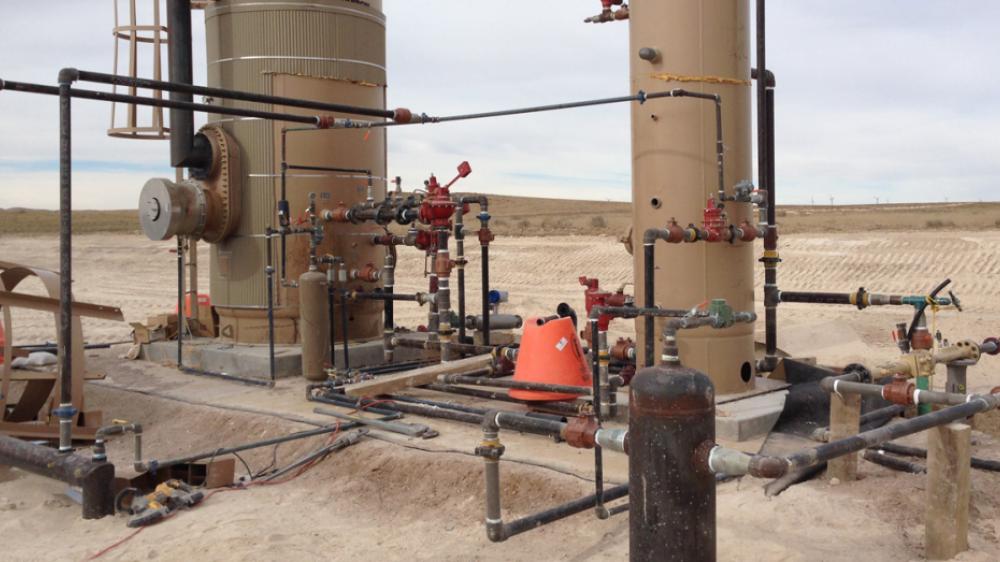 Oklahoma's SCOOP and STACK are two prominent oil and gas plays in the Anadarko Basin.
SCOOP stands for South Central Oklahoma Oil Province. The SCOOP play is located southern part of the Anadarko.
STACK stands for Sooner Trend Anadarko Canadian Kingfisher. However, it is also called the STACK because of the layered shale plays in the region. You can find the Oswego, Meramec, Osage, and Woodford shales stacked in this area. The STACK play is located north of the SCOOP.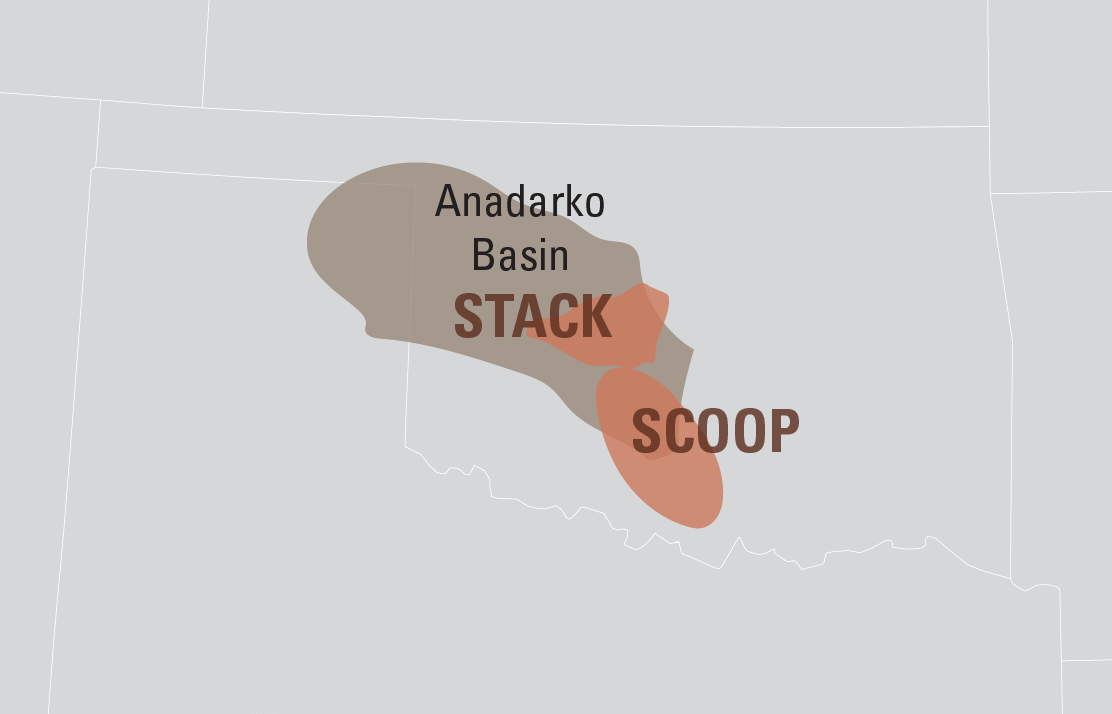 Top Producers in Operation
Marathon
EOG
XTO
Continental
Cimarex
Devon
Gulfport
Chesapeake
AltaMesa
Newfield
3 Popular Kimray Products Used in the SCOOP and STACK
PBT Lever-Operated Liquid Dump Valves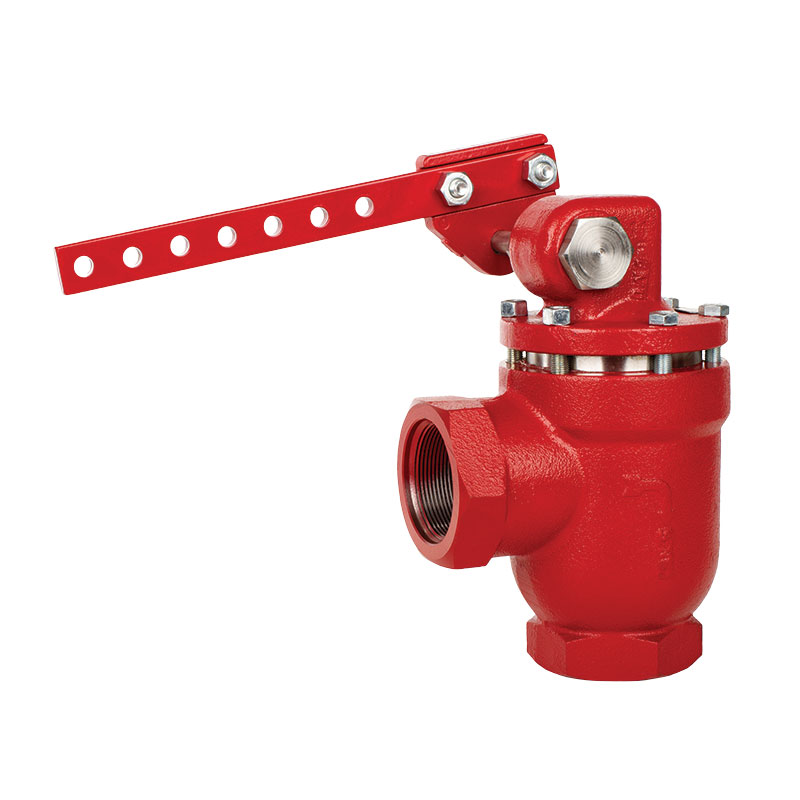 Producers in the MidCon use Lever-Operated Liquid Dump Valves to control the fluid levels in their separators.
During flowback and into the initial production, fluid can contain a lot of sand, which can quickly eat away the trim on these valves.
We have been testing different solutions for this issue, and one product we have found success with is our Piston-Balanced Throttling (PBT) version of this valve.
When the PBT Dump Valve opens to dump, it pulls the seat, trim, and stem out of the flow path. This means that the abrasive fluid can dump while causing less damage to these internal parts.
---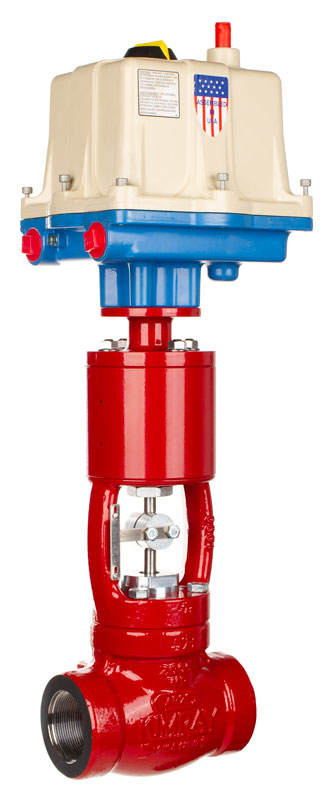 R2L Valvcon Electric Valve Actuator
The most common forms of artificial lift used in the SCOOP and STACK are gas lift and gas-assisted plunger lift. Some producers are using gas lift immediately after flowback using produced gas.
For this, producers send their produced gas into a compressor and then send it back downhole to re-pressurize the well.
The R2L-Valvcon High Pressure Control Valve package is an ideal solution for gas lift and gas-assisted plunger lift. Because the actuator is fully electric, it avoids issues with rapid deterioration of parts and freezing due to condensate in the gas stream, and allows for the precise control of injection gas.
---
Looking for more information? Talk to our experts in the SCOOP and STACK.