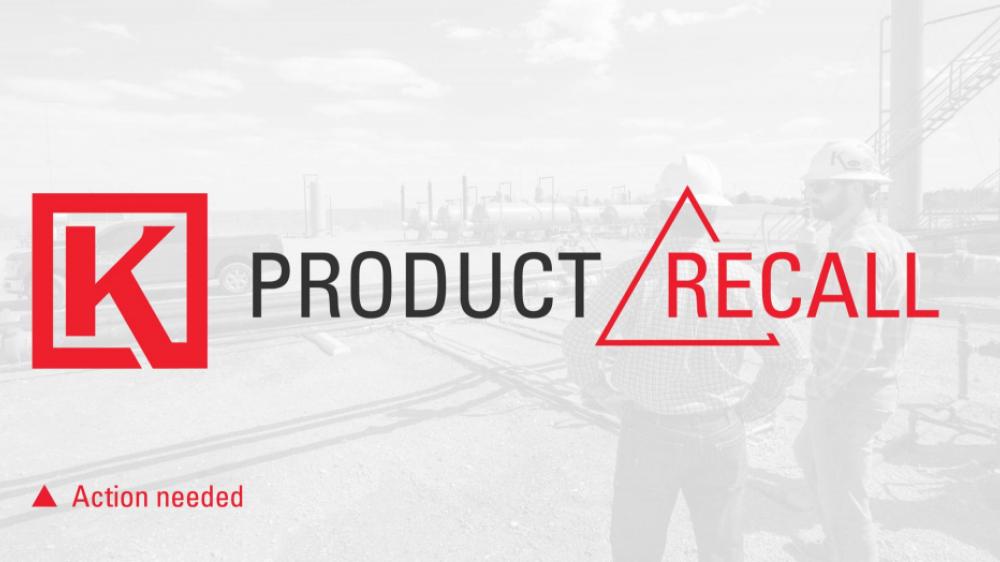 This recall notice is to inform customers of a potential quality issue regarding the 7350C6 casting used in stainless steel 6000 psig drip pots sold between April 2020 and June 2021 and stamped with the heat code 3CE.
---
The affected products include:
EFMS6V15B
EFMS6V3B
EFPS6V3P
EFUS6V15B
EGTS6V15B
EGUS6V15B

EHJS6V3BPO
EHLS6V3P
EHYS6AF3B
EIBS6V15B
EIFMOD6PHS6NC
EPHS6AF7BNC

EPIMOD8MTRNC
EQJS6V15B
MFJMOD1ZRS6NC
YTZS6
YTZS6MTR
These products include standalone drip pots as well as valve packages that include the drip pots.
Due to the safety risk involved, we ask that our Kimray partners and customers review their products to see if they fit within the following scope:
Stainless steel 6000 psig drip pots built with 7350C6 castings
Stamped with heat code 3CE
Purchased between April 2020 and June 2021.
The heat code can be found cast into the drip pot on the side, opposite the Kimray logo.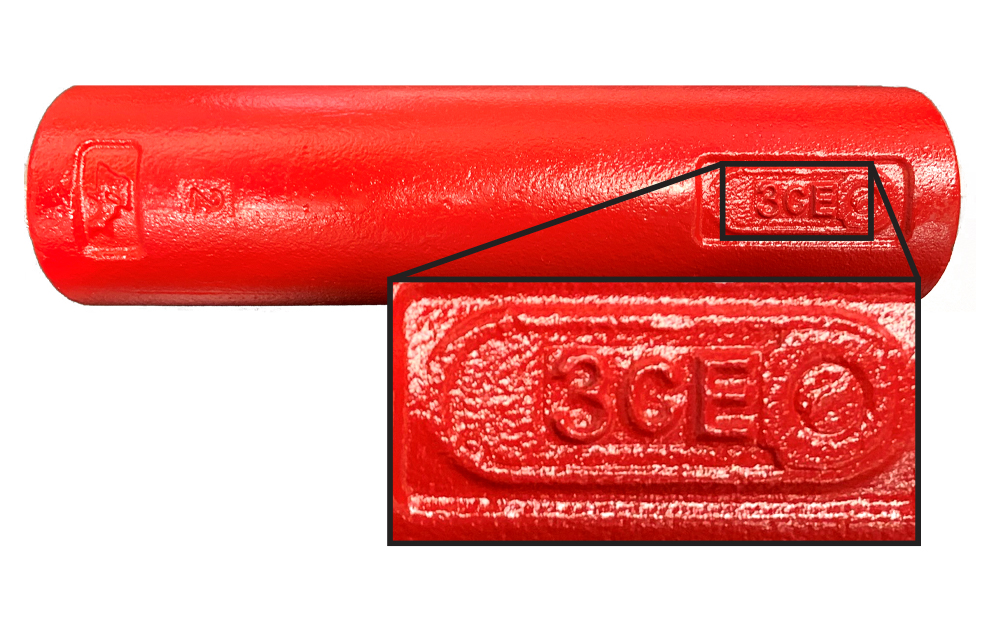 If you identify any drip pots that fit within this scope, please immediately remove it from operation and contact your local Kimray store or authorized Kimray distributor for a free replacement. Kimray is requesting all affected 7350C6 castings be returned, and Kimray will pay for associated return shipping costs. We will ship replacement parts as soon as we are notified about your affected product.
In the meantime, we ask that you advise your team members of the concerns stated within this Recall Notice, and immediately take affected drip pots out of service. If you have any questions, contact your local Kimray Store or Authorized Kimray Distributor. If you are unable to, contact Kimray Product Manager Brian Levings at blevings@kimray.com or (405) 525-6601 ext. 1149.
Downloads: