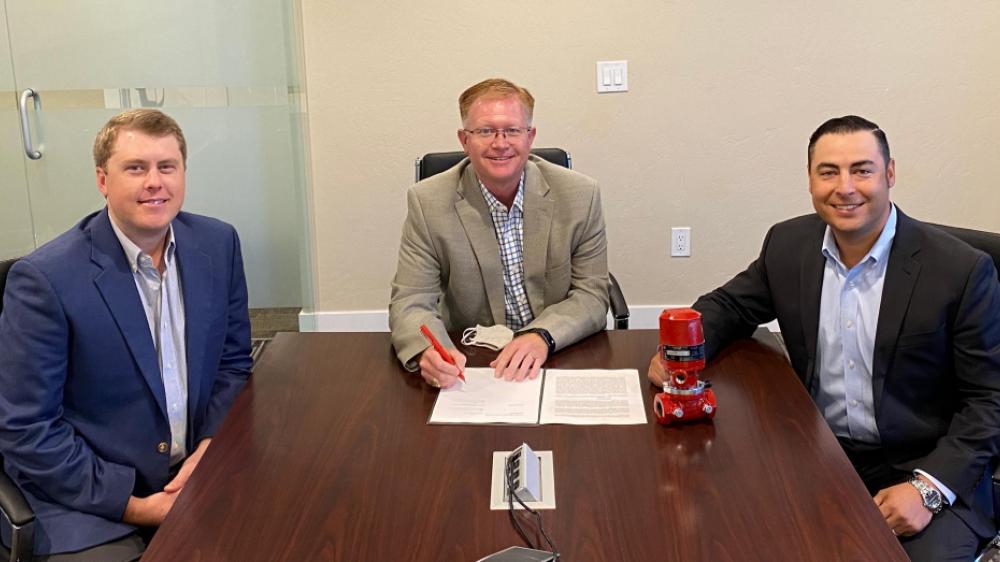 OKLAHOMA CITY, OK (December 17, 2020) — Kimray, Inc., ("Kimray") proudly announces a Distribution Agreement with Profire Energy, Inc. (NASDAQ: PFIE), for distribution of Kimray's Electric Low Pressure Valve (E-Lo) to customers in the United States and Canada.
Based in Lindon, Utah, Profire Energy, Inc. ("Profire") is a technology company which designs, installs and services burner and combustion management solutions in the oil and gas industry and other industrial segments.
"We look forward to a successful partnership with Profire as we work together to provide zero-emissions solutions like the Electric Low Pressure Valve to oil and gas producers," said Dustin Anderson, VP of Sales and Marketing at Kimray. "We are excited about this step in our mission to make a difference in the lives of those we serve."
Kimray's agreement with Profire emphasizes a commitment to continued revenue growth and increased market share for Kimray's growing line of electronically controlled products.
"Profire has a long standing relationship with the Kimray team," said Cameron Tidball, Co-CEO and Co-President at Profire. "Our organizations share a commitment to customers through collaborative relationships and delivering quality products and solutions. We look forward to this partnership and the value it will bring to our customers within the oil & gas industry."