This product notice is to inform you that Kimray is now offering Master Kits for regulators.
Kimray has many different models and orientations of regulators. As a legacy product family that has developed over time, Kimray has typically offered a unique repair kit to accompany each new model.
The new Master Kits for regulators add value by creating more inventory versatility, as well as simplifying the repair kit identification and order process for our customers.
Rather than offering a repair kit for most unique models, Kimray will now offer fewer kit types that will support a wider variety of regulator models – these options are:
Standard Regulator Master Kit
This kit type will cover both steel and ductile versions of the following models (Full & Reduced Port): BP, BN, BV, FB, PR, PN, FR, PB, • PN, DP
 
Non-Lube Regulator Master Kit
This kit type will cover both steel and ductile versions of the following models with Non-Lube lower (Full & Reduced Port): BP, BN, • • BV, FB, PR, PN, FR, PB, PN, DP, PA
 
Low Pressure Regulator Master Kit
This kit type will cover both steel and ductile versions of the following models (Full & Reduced Port): LB, VB, AB, LR, VR
 
Spring Loaded Regulator Master Kit
This kit type will cover both steel and ductile versions of the following models (Full & Reduced Port): SB
Order Codes by Type and Size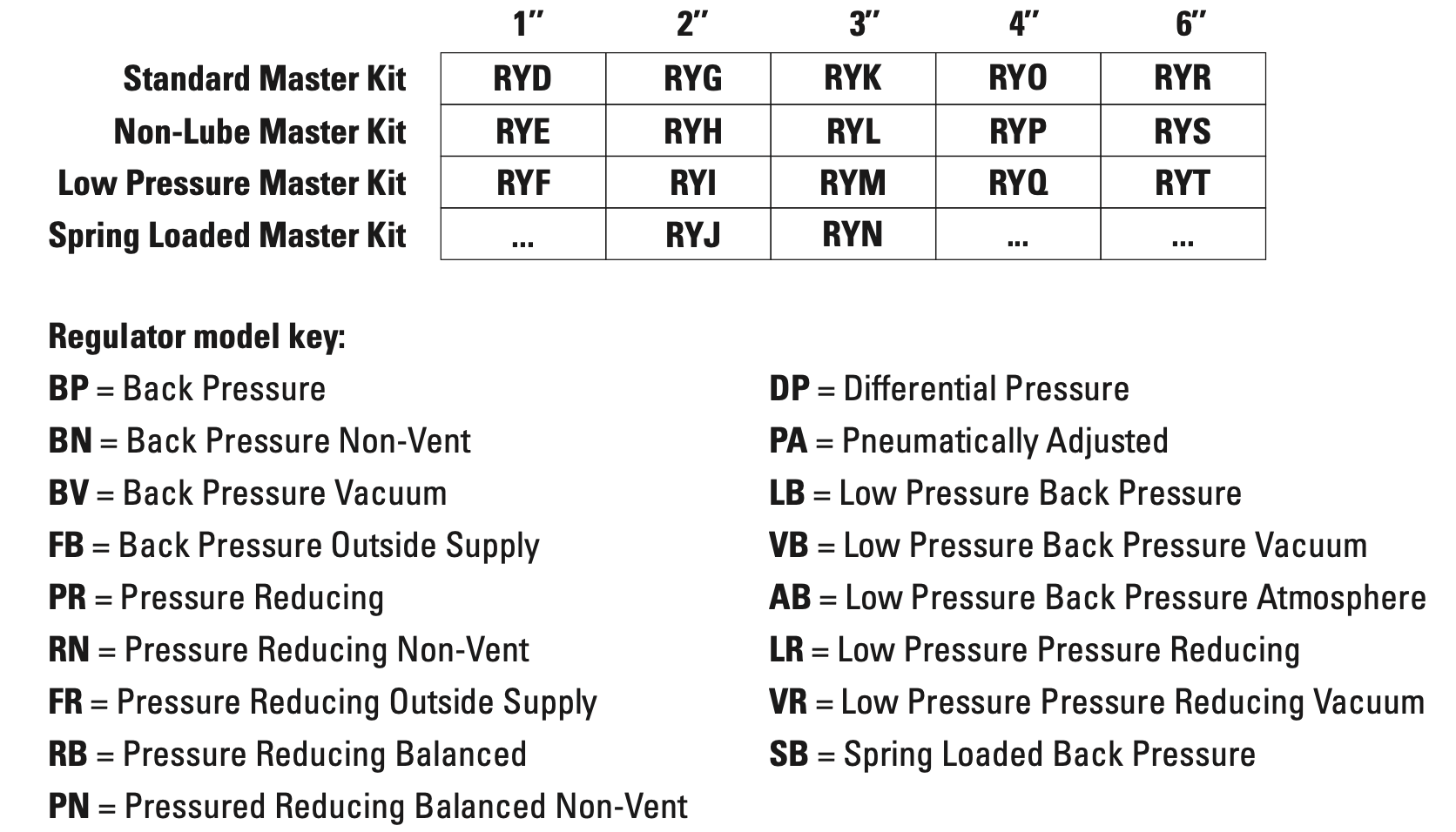 Kit-to-kit correlation: