What Causes Valve Damage?
Control valve damage is common with modern completion processes. Managing erosive production fluid is a constant battle for oil and gas producers, particularly during flowback. 
Control valves take a beating from the sand and other particulates in the flow, often causing  damage to the valve trim and body. This leads to unwanted downtime as your team has to repair or replace valves regularly.
We have been examining the damage patterns of valves used in erosive conditions and working on innovative solutions, like the Lever Operated PBT Valve, to help producers stay online longer.
We are now excited to introduce a new solution for these conditions: the Low Pressure High Volume Valve.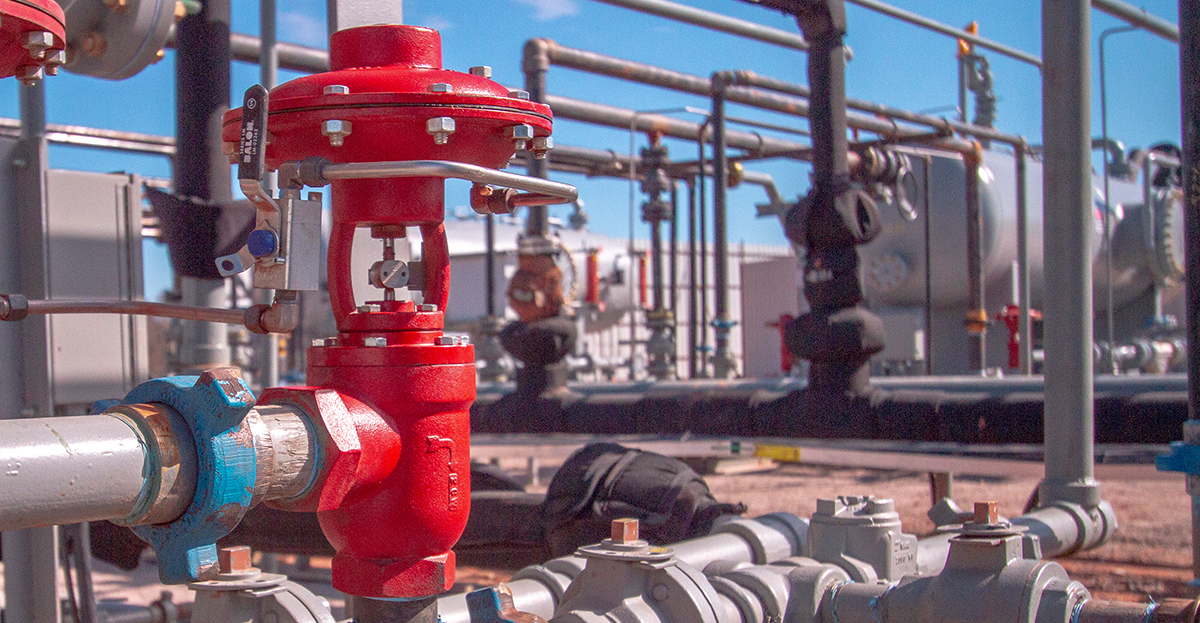 Low Pressure High Volume Valve
The Low Pressure High Volume Valve is for oil and gas producers who want to extend production time through flowback and in erosive applications.
It provides long-lasting, robust control of low pressure applications that allows you to keep your well running longer. 
Key Features 
Angle-body design

 

Inverted trim design pulls trim out of flow path

 

Open-yoke position indicator

 

Field-reversible from pressure open to pressure closed

 

Electric or pneumatic actuation

 
Angle-Body Design
The angle-body design creates a low-contact flow path for the fluid. When the valve is open, more volume can flow through the valve with less contact on the valve body than in the through-body valve design.  
Inverted Valve Trim
The inverted valve trim design means the trim is pulled entirely out of the flow path. This reduces the amount of contact between the erosive production fluid and the trim, limiting the potential for damage.
Open-Yoke Position Indicator
The open-yoke position indicator on this valve means you don't have to guess whether the valve is open or closed. Just like on our High Pressure Control Valve, you can clearly see the valve's position with a glance.
Electric or Pneumatic Actuation
The Low Pressure High Volume Valve can be powered with pneumatic supply, or you can pair it with one of our electric actuators and reap the two key benefits of electric control: zero-emission operation and remote control.
Field-Reversible Topworks
With the pneumatic version, you can convert the topworks in the field from fail-closed or fail-open operation.
Applications
The Low Pressure High Volume valve is ideal for liquid dump applications on your oil and gas separator or free water knockout.
To speak with an expert about the Low Pressure High Volume Valve, contact your local Kimray store or authorized distributor.
More Resources