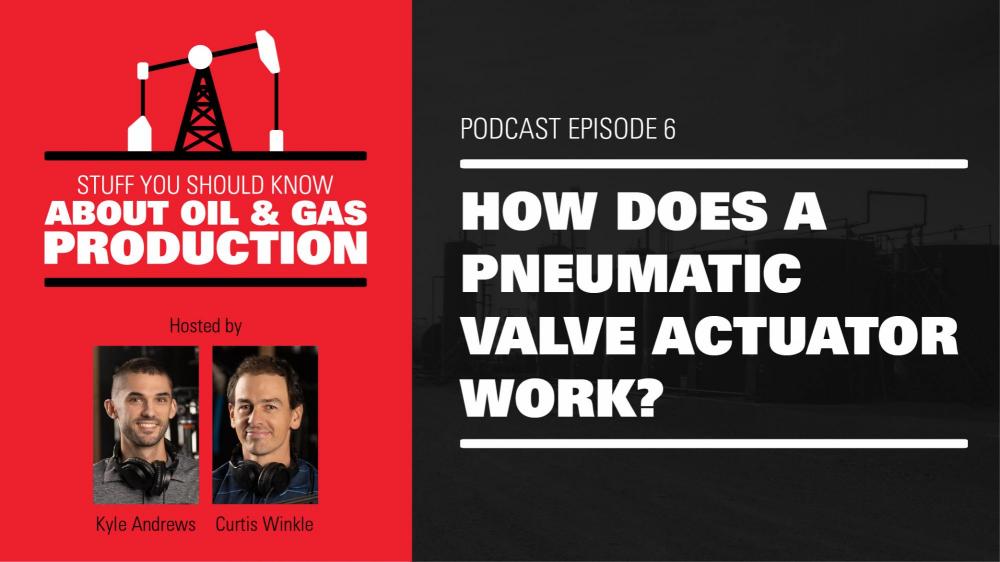 A pneumatic valve actuator uses motive gas to drive a valve to its open or closed position. In this episode of Stuff You Should Know About Oil and Gas Production, Kyle Andrews answers the question, how does a pneumatic valve actuator work?
Topics in this episode:
What is an actuator?
Why does a control valve need an actuator?
What sources other than supply gas can be used?
Why do some producers use compressed air to power their valves?
Why are the advantages and disadvantages of pneumatic valve actuators?
Resources mentioned in this episode:
Where to listen online: