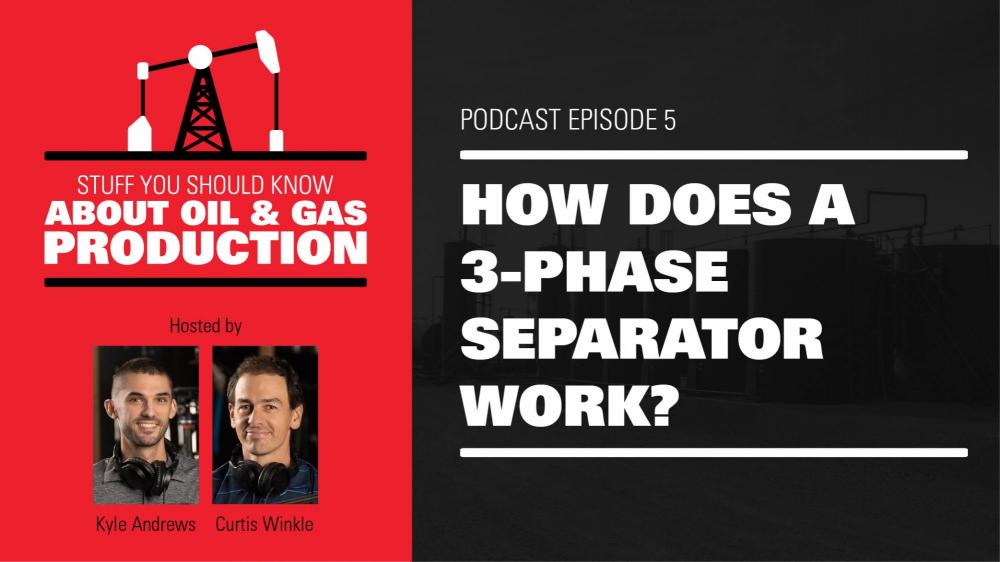 In this episode of Stuff You Should Know About Oil & Gas Production, Kimray Product Applications Trainer Kyle Andrews explains what a 3-Phase Separator does.
Topics in this episode:
Why is separation so critical in oil and gas production?
What are the 3 phases?
Where are these types of separators found?
What are the key components of a separator?
How does a 3-phase separator work?
What type of controllers do 3-phase separators require?
Resources mentioned in this episode:
Where to listen online: