Flowback equipment takes a beating from sand. Because of their flow paths, valves are particularly vulnerable to damage. Stems, cages, diaphragms, seats, and sometimes even the valve bodies can be compromised.
In this video, Kimray's Kyle Andrews demonstrates the Kimray Dump Valve that works best in this application.
What is Flowback?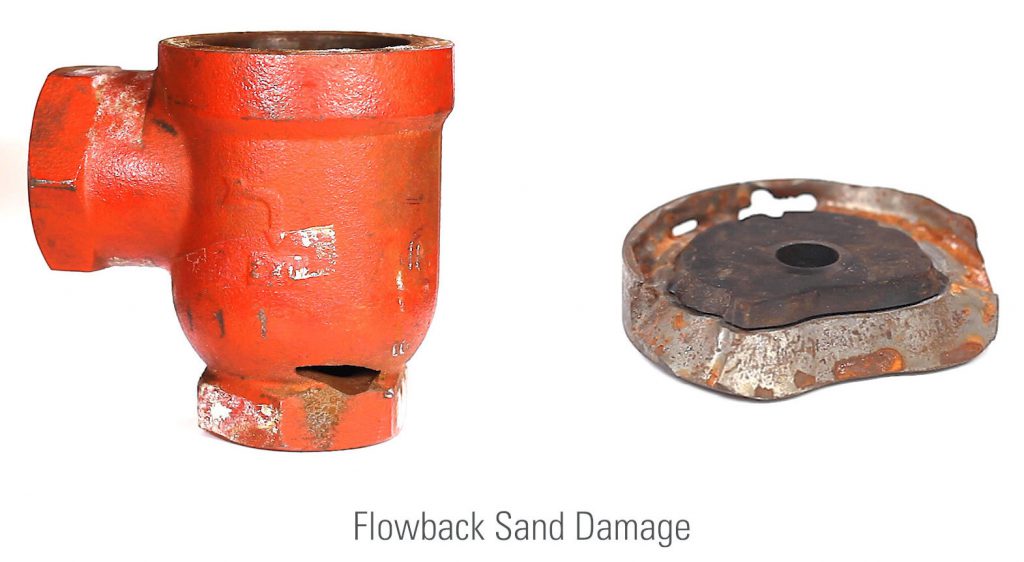 The flowback phase of a well is the first period of production after a well has been drilled and fractured.
A producer's goal during this phase is to manage the initial volatility so it can normalize and more freely flow oil and gas.
Flowback typically lasts between 30 and 120 days. After that period, the well transitions to more consistent, predictable production.
The Challenge for Flowback Equipment
Sand is abrasive and really tough on all flowback equipment, including piping, vessels, and valves.
To prevent failure, operators have to regularly repair valves during flowback—sometimes after as little as one day of use.
We have been testing different solutions to mitigate the damage flowback sand causes and keep your production running longer. One product we have found success with is our Piston-Balanced Throttling (PBT) Dump Valve.
Best Dump Valve for Flowback Sand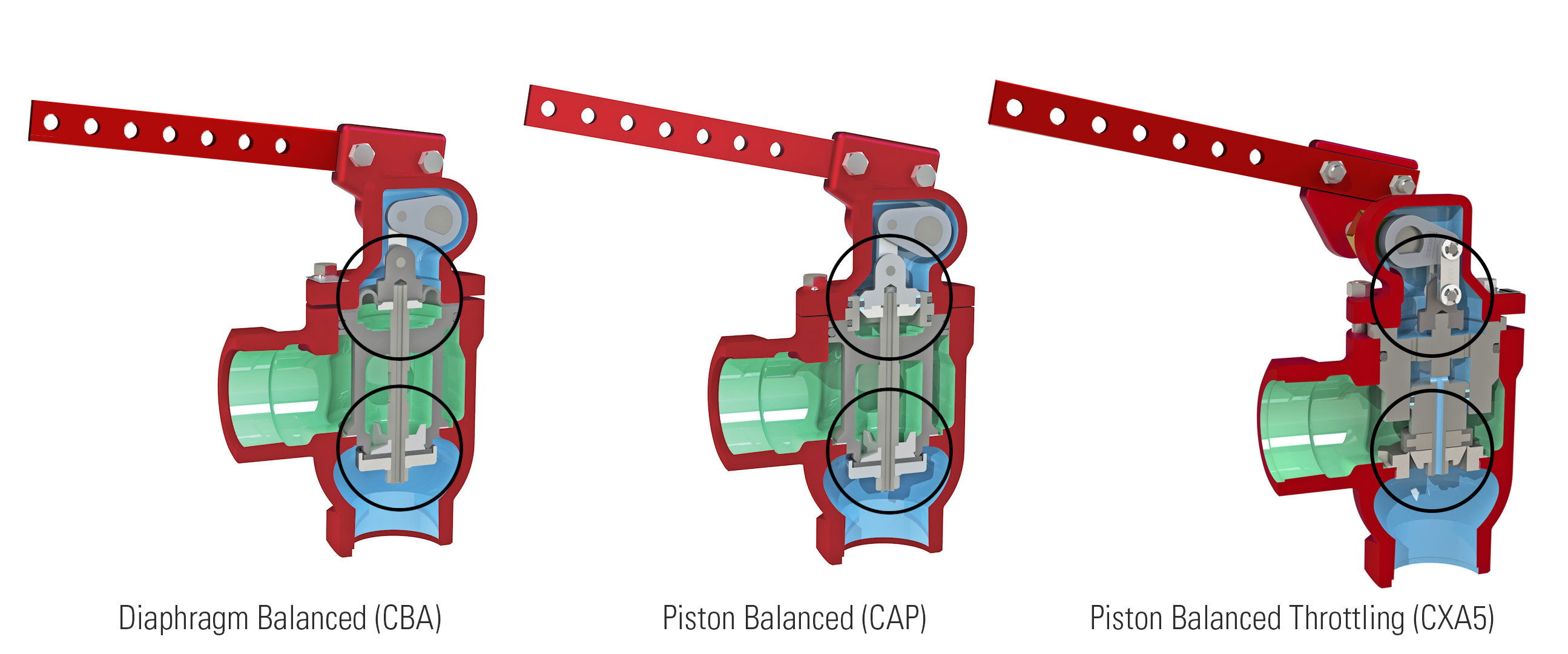 With the diaphragm- and piston-balanced versions of our lever-operated dump valve, the trim of the valve sits in the flow path whether the valve is open or closed.
During flowback, this means these elements are constantly subjected to harsh conditions. As a result, they can deteriorate quickly.
The PBT dump valve works with a trunnion assembly and float to dump fluid out of a separator.
What's unique about the PBT model is it pulls the seat, trim, and stem out of the flow path. This means that when the valve opens, the abrasive flowback fluid can dump while causing less damage to these internal parts.
If you're looking for the best dump valve for the flowback phase of your well, this is it.