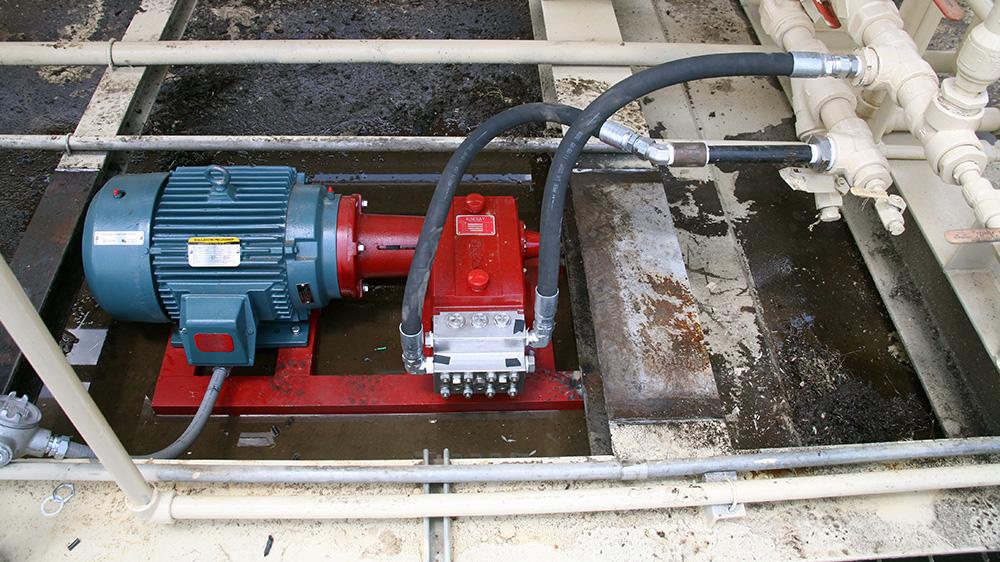 Encana is one of North America's largest energy producers with operations throughout Canada as well as subsidiary operations in Colorado, Wyoming, Texas and Louisiana. In May 2011, Kimray provided Encana with an Electric Glycol Pump for a field trial at their operation in Parachute, Colorado, in the Piceance Basin – one of the company's key resource plays.
Prior to installation, Encana had operated a competitor's triplex pump. This pump frequently experienced packing issues causing fluid leaks. As a result, this required regular maintenance and downtime. In addition, Encana felt their current pump was becoming more obsolete and operators were looking at a new, more reliable replacement pump.
When Kimray approached Tom Ripper, the North Parachute Field Operations Coordinator, asking if he'd be interested in participating in the Electric Glycol Pump field trial. He said it was a definite "Yes."
"I have worked with Kimray for many years so I had confidence in their product," said Mr. Ripper. "From the very beginning, I never doubted the pump's success."
One of the many benefits of Kimray's Electric Glycol Pump is its ease of installation.
"Kimray's Electric Glycol Pump fit right in and required no modifications upon installation," said Mr. Ripper. "We had no issues whatsoever, and the whole process took 30 minutes."
Once the pump was installed, the product performed smoothly. The design of the pump is to withstand extreme conditions. This particular site did not present any major problems. With the exception of one brief downtime, the pump ran consistently throughout the duration of the fourteen-month field trial.
Kimray's Electric Glycol Pump proved to be a smart solution for Encana. The pump reduced the amount of maintenance issues. Also, the amount of greenhouse gas emissions at the wellhead site also reduced.
The EV50015 was the first design of several sizes of electric pumps specifically for use in glycol and amine circulation at natural gas dehydration sites. The Electric Glycol Pump model EV50015 was designed and tested in accordance with Kimray's Design and Development Standard Practice. In 2015 we updated the diaphragm from Viton (FKM) to Buna (HNBR). Buna has proven to be a more powerful and robust material, and this adjustment has been successful in all cases.