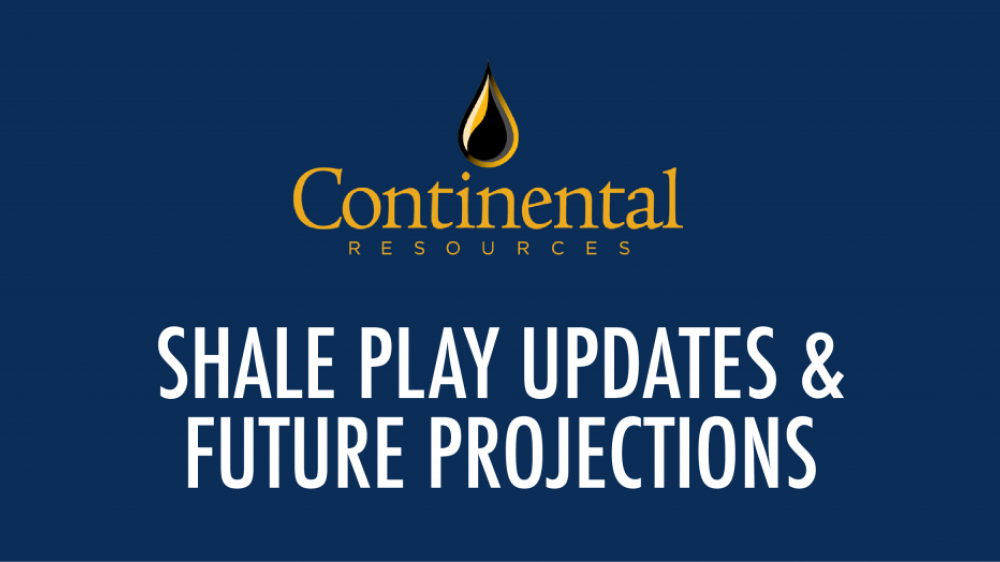 Gary Gould is the Senior Vice President of Production and Resource Development at Continental Resources. He recently stopped by to share a presentation with our team regarding Continental's history, current plays, and projections.
---
History of Continental
At Continental Resources, we see ourselves as a team of hard-working people who started a business in the small town of Enid, Oklahoma. We have grown it to be the major player in the MidCon and Bakken regions.
When I think about our success, two things come to mind:
1. We are diligent about our processes. We put enormous emphasis on building efficient systems that will keep Continental producing energy for the long haul.
2. We are passionate about collaboration. We provide ongoing opportunities for our people to learn from each other. For example, we have weekly team meetings amongst our staff, managers, executives, and CEO. In these meetings, we discuss recent well performance and review projects for approval.
---
Technology
Continental Resources was an early player in technology, drilling horizontals in the mid 1990s when 95% of all drilling was still vertical. We are currently a North Dakota and Oklahoma company with operations in the Bakken, SCOOP and STACK shale plays.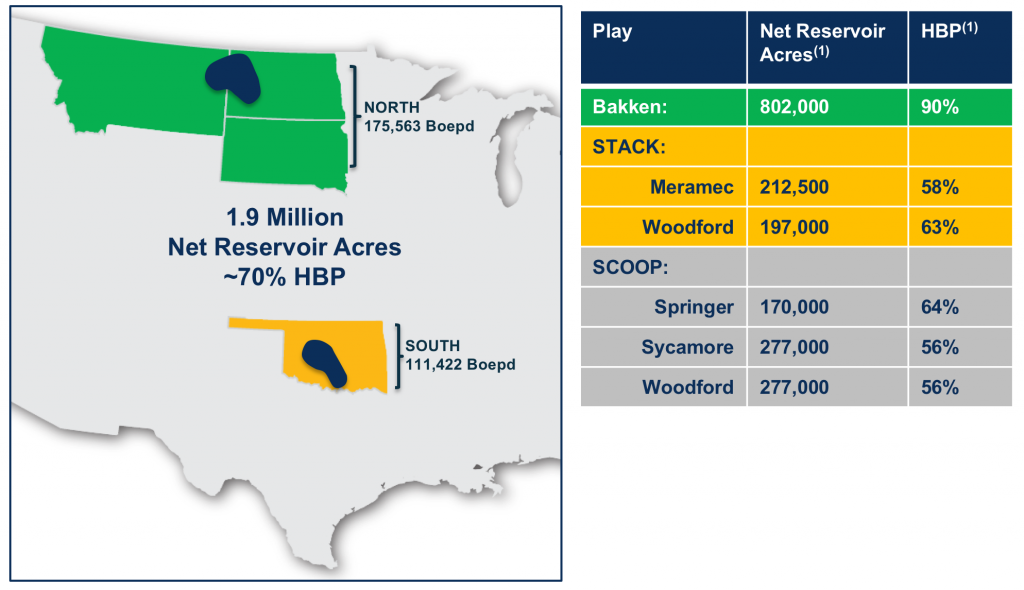 Bakken
Continental has been in the Bakken for over 10 years. Our company believes there is not a sweeter spot in the industry right now. We only get one barrel of water per 1 barrel of oil (compare to 3-4 barrels of water in the Permian). We are also advancing technology and improving production regularly here. To wit, 6 of our best wells in the Bakken happened in the last quarter of of 2017.
In 2018, approximately 60% of our D&C (Drilling and Completion)CAPEX is targeting new production in the Bakken.
SCOOP/STACK
While these sound like two different plays, they both have the same source—the Woodford Shale in Oklahoma. Most of these are HBP (Held by Production) wells. We have multiple plays here including the Springer, Sycamore, and Woodford. At these Oklahoma sites we recycled about 1/3 of our water in 2017.
---
Future Projections for Oil & Gas Production
More Laterals
Conventional rocks flow much easier than shale because conventional rocks have much higher permeability. However, downhole multi-stage fractures create much higher cross-sectional areas to flow more production in tighter shale rock.
It now takes as little as 10-15 days to drill a 2-mile Bakken lateral at 10,000-feet depth. And as we get better at completion and production, well costs are going down.
We're also now completing 2-mile laterals in 40-60 stages. Larger completions cost more up front, but we've found we can produce at higher rates and generate better economics.
Huff and Puff Method
Looking ahead, we are planning to experiment with a process called "Huff and Puff" production. This is an EOR method like water flooding or gas flooding. Huff and Puff involves injecting the well for a period with enriched gas, then producing through the same well and repeating. This technique has the potential to recover additional reserves beyond primary recovery.
Production Predictions
Over the next two decades, energy producers will increasingly figure out optimum completion designs in combination with optimum well density. Based on current trends, I believe the U.S. can be energy independent in 5-10 years.