In oil and gas production applications, it can be hard to tell the difference between a back pressure regulator and a pressure reducing regulator.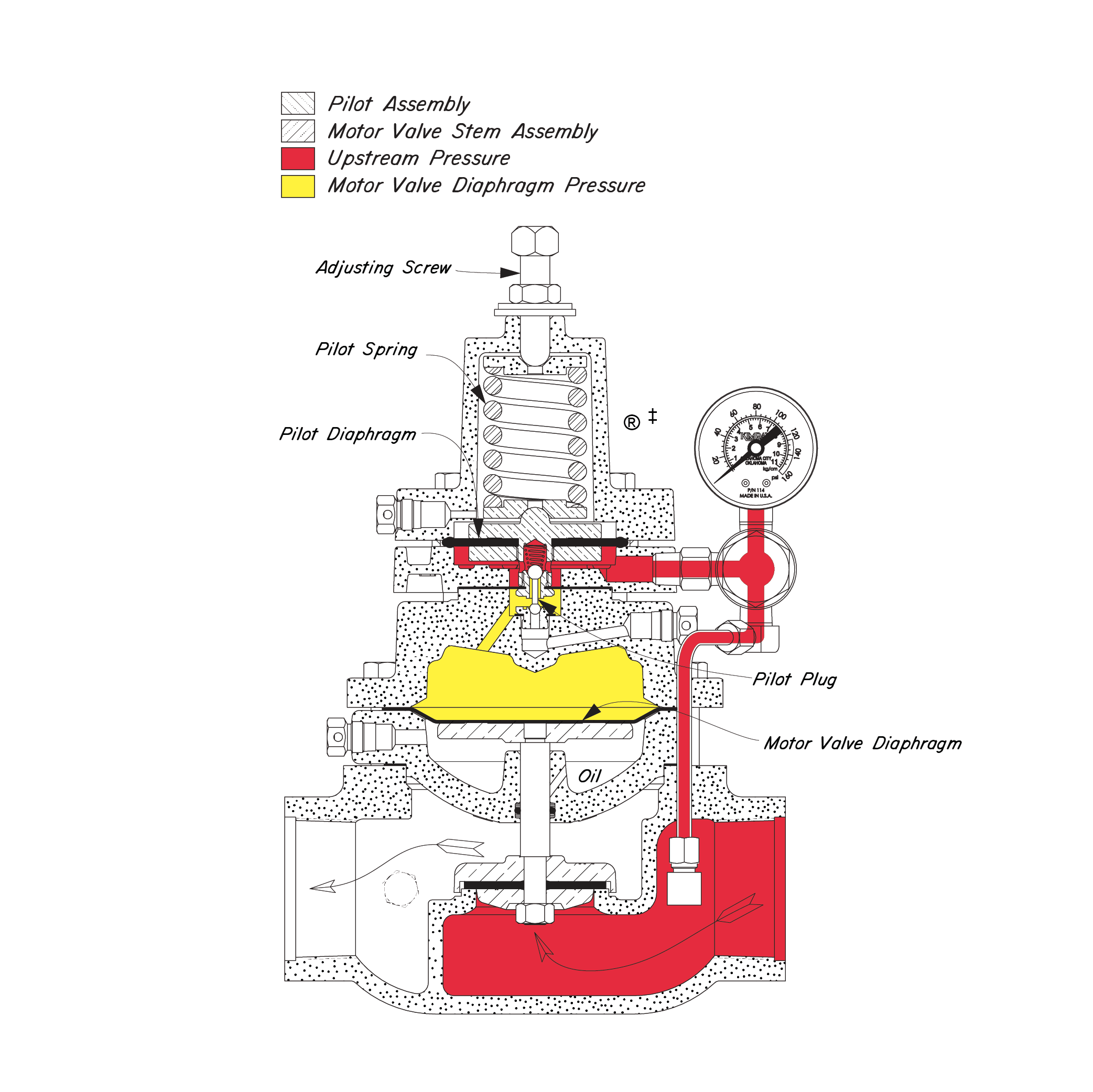 Gas Back Pressure Regulator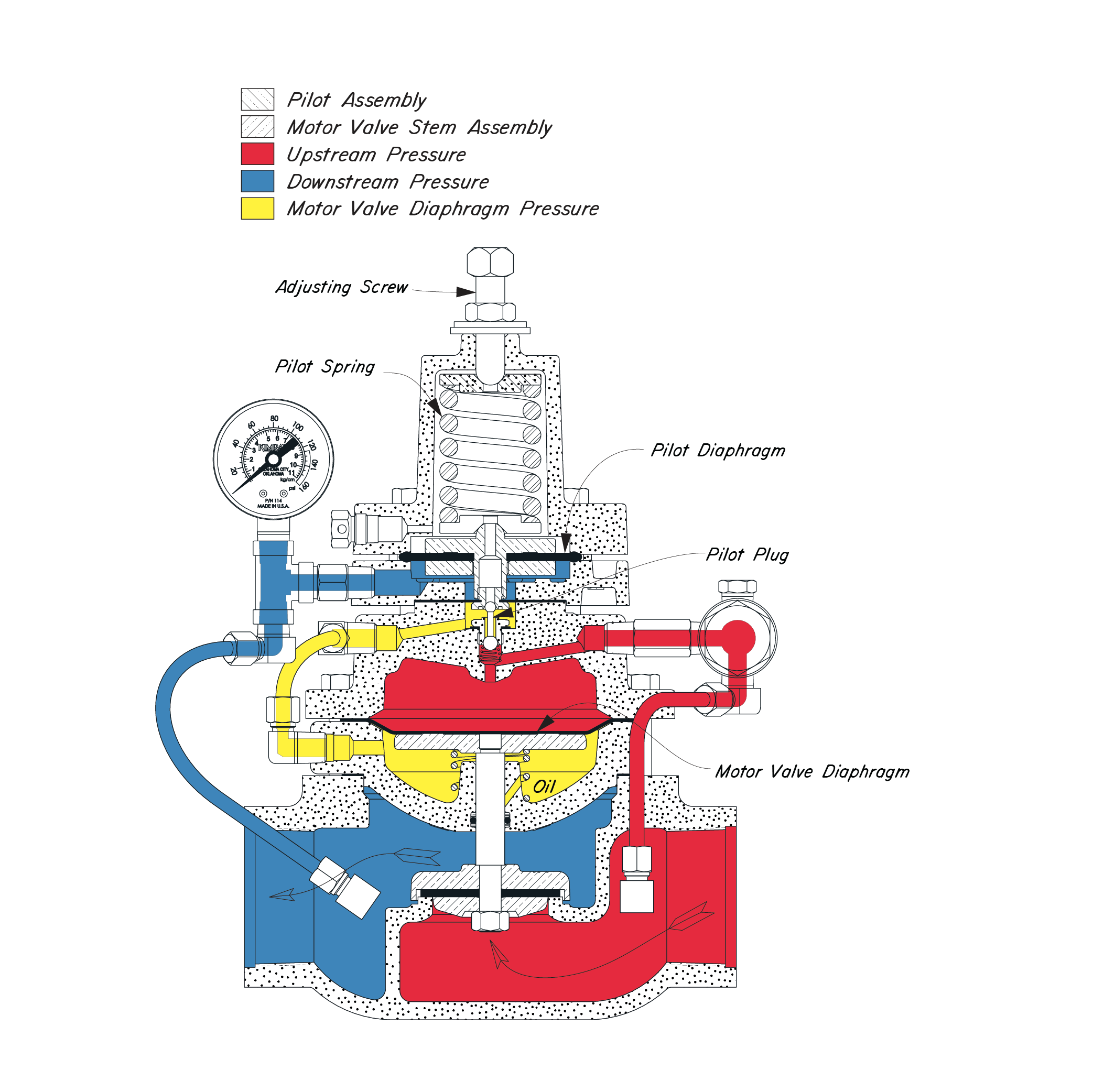 Gas Pressure Reducing Regulator
how can I identify a BACK PRESSURE REGULATOR?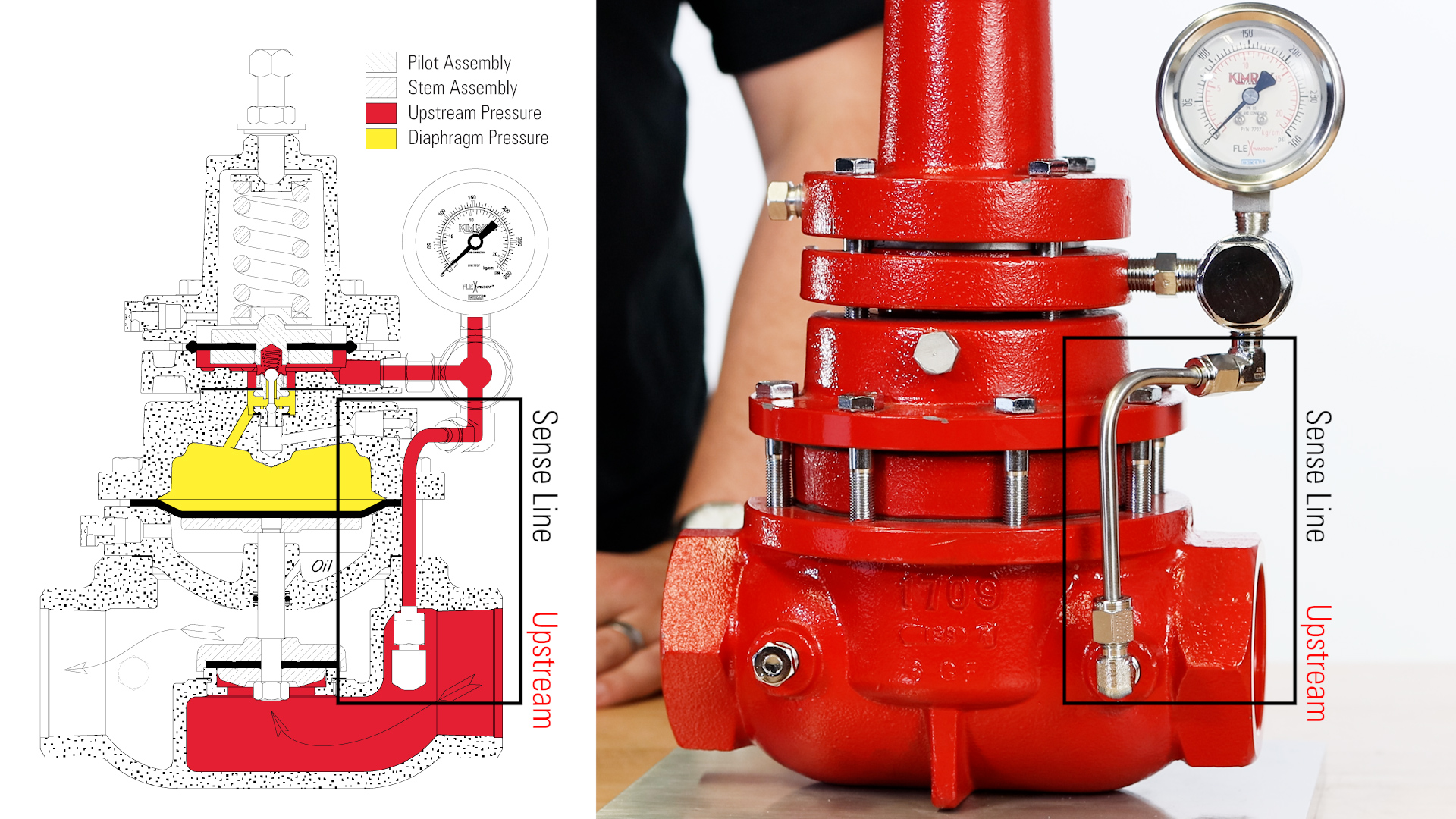 While the bodies of the back pressure regulator and pressure reducing regulator look the same, the key to identifying yours is to locate the sense line.
A Back Pressure Regulator is a type of control valve designed to hold pressure on production vessels and release pressure downstream when a set point is reached.
This pressurizes the vessels so that the opening of a control valve or dump valve creates a pressure differential, causing the fluid to leave the vessel and go on the next destination in the process.
Applications for Back Pressure Regulators include:
Sense Line on a Back Pressure Regulator
Whichever type of regulator you have, your sense line will always be running to the pressure gauge. The sense line on a back pressure regulator will be coming from the upstream side of the valve, because you sense upstream pressure on a back pressure regulator.  
how can I identify a PRESSURE reducing REGULATOR?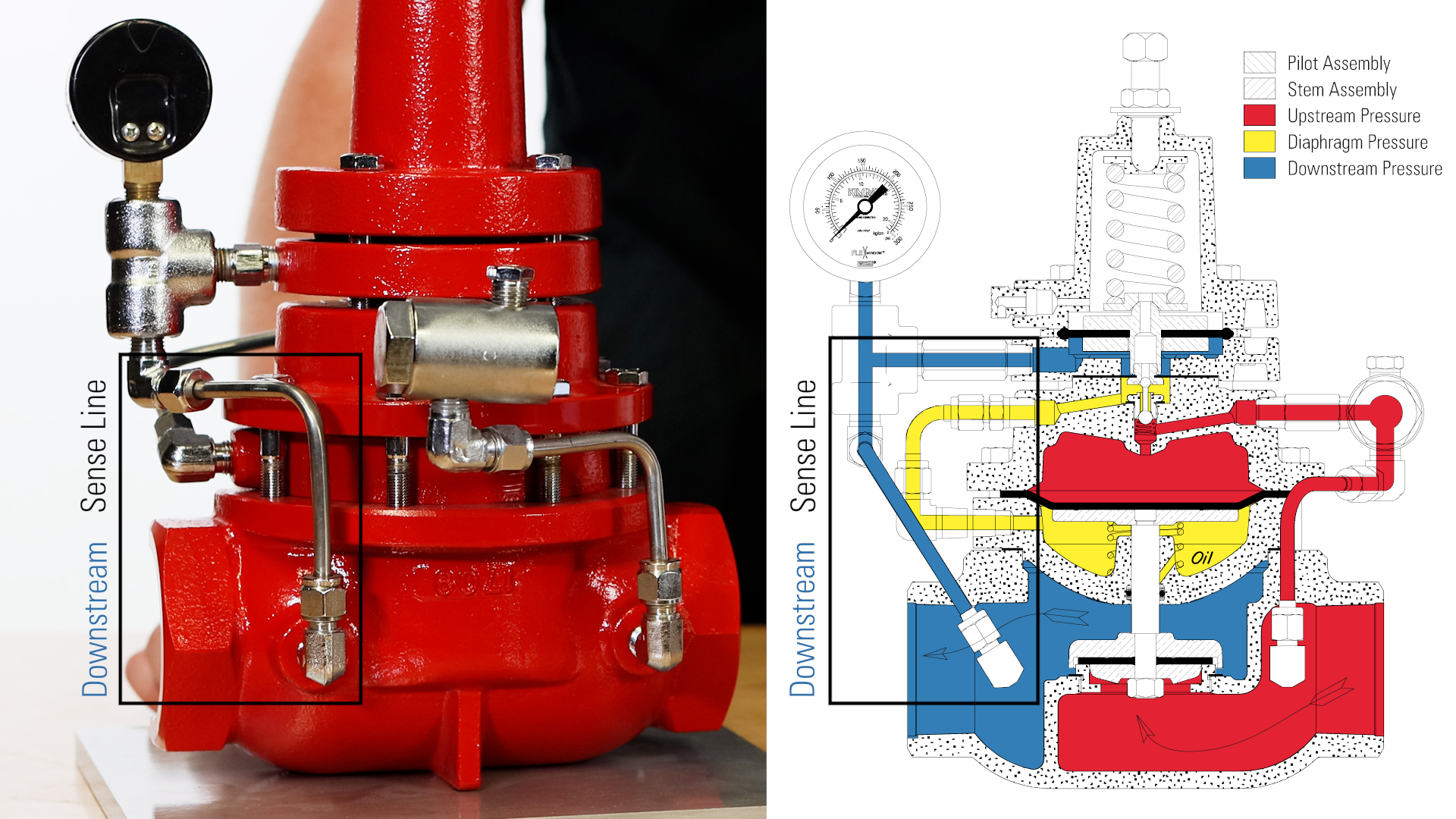 While a Back Pressure Regulator holds pressure on a vessel, a Pressure Reducing Regulator is designed to precisely regulate the flow of gas. It creates and holds a downstream set point.
As the name implies, the Pressure Reducing Regulator reduces upstream pressure, but allows it to flow through at a consistent, pre-determined rate.
Applications for Pressure Reducing Regulators include:
Recirculation Valves on Natural Gas Compressors
To supply fuel or instrument gas on production equipment
Gas Meter Runs
Sense Line on a Pressure Reducing Regulator
On a pressure reducing regulator, the sensing line coming into the pressure gauge will come from the downstream side of the valve.  
To learn more about these two products, check out the links below:

In High Pressure Control Valve packages
Back Pressure and Pressure Reducing applications in high pressure use High Pressure Control Valve Packages, but the principle of locating the sense line either upstream or downstream still applies to determine the use.