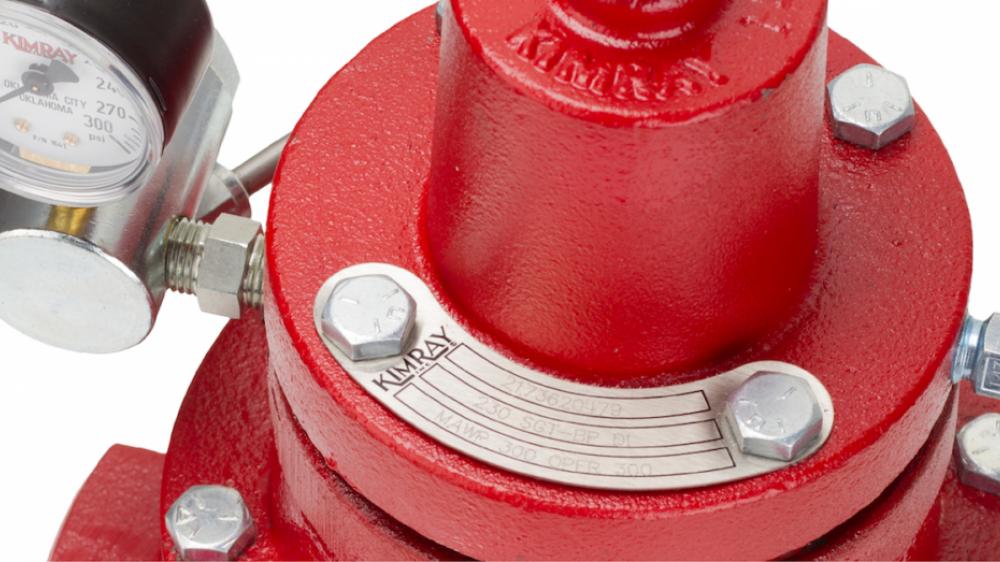 The Most Popular Kimray Valve
Right now in oilfields around the world, a red Kimray valve is controlling a host of diverse oil and gas operations. For the last seventy years, Kimray has been the most trusted name in control valves.
Our first valve, and still our most popular, is the Back Pressure Regulator. It's the product most people think of when they hear "Kimray valve."
A back pressure regulator is designed to hold pressure on production vessels and release upstream pressure when it reaches a designated set point.
The Creation of the Kimray Valve
The pilot-operated back pressure regulator was created when our founder, Garman Kimmell, saw a need. Up until that point, oil and gas producers needed to supervise their wells constantly. They had to manually adjust their pressure to keep production flowing.
Garman's new product isolated the operation of the valve from the sensing point of the pressure, upstream or downstream. This meant operators could use this back pressure regulator to accurately control their pressure across a variety of flows.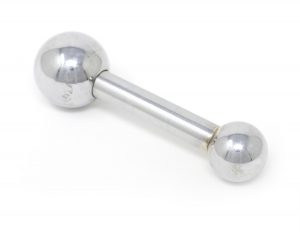 What made Garman's regulator so effective was a small, steel, peanut-shaped piece, called a pilot plug. When compared to the size of the valve, the pilot plug looked insignificant. However, this small part, which moved only a few thousandths of an inch, is what changed the function of the valve and revolutionized production control.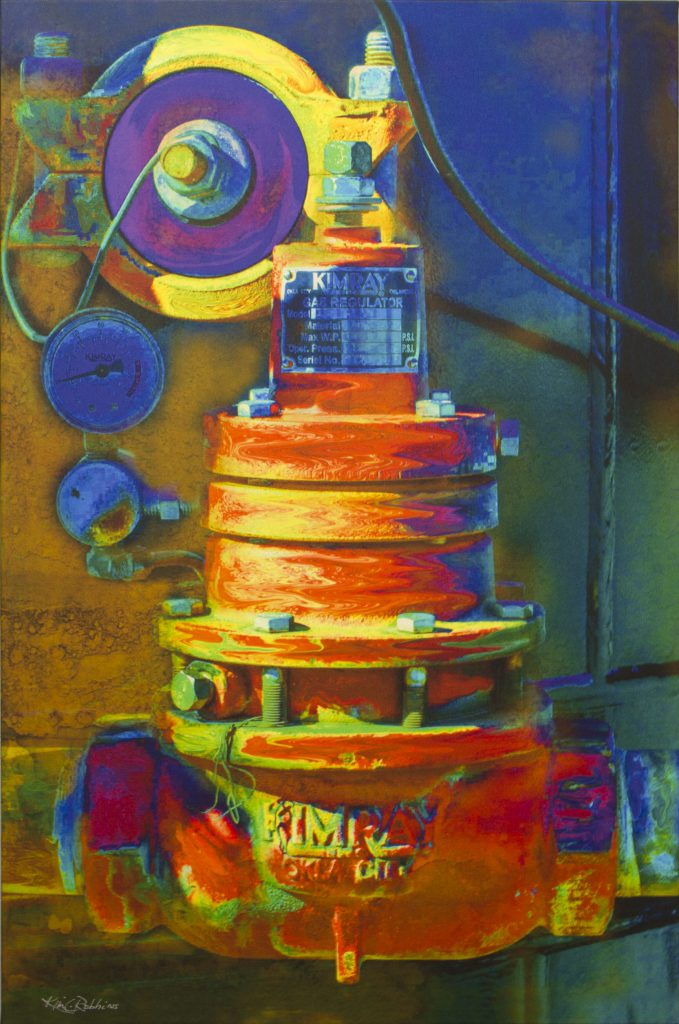 Seventy years later, Kimray's back pressure regulator is the industry standard for back pressure regulation. It also remains our flagship product. Its distinct shape has become iconic. We have commissioned several local artists to use their gifts and paint their unique impression of the product. These pieces hang in the halls and break rooms all around our Oklahoma City campus.
The "Other" Kimray Valves
While the back pressure regulator is our most recognizable product—what many refer to as simply "the Kimray valve"—we have grown to provide much more than just back pressure regulation. In fact, we design, engineer, manufacture, and ship a comprehensive line of control products across the globe. Other popular items include our High Pressure Control Valves, Glycol Pumps, Liquid Level Controllers, and Mechanical Dump Valves, as well as the all new Electric Pilot.
We also offer a dynamic line of ball valves, providing our customers with an even wider array of solutions for their production needs.
---
If you have questions about any Kimray valve or product, reach out to your local Kimray store or authorized distributor. We'll be happy to learn about your operation and discover how we can serve you.