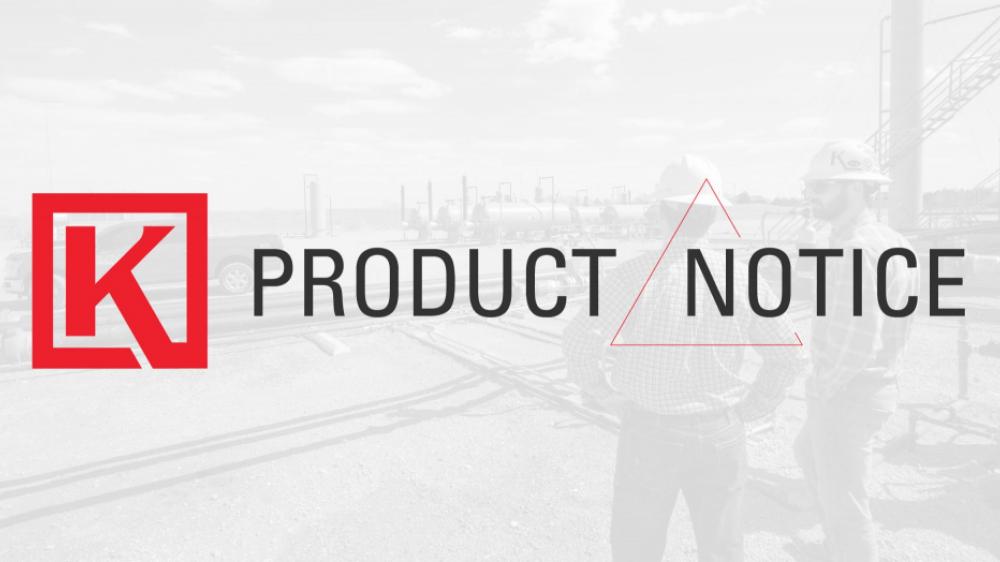 This product notice is to inform you that some R2L Adapters are experiencing performance issues.
We've recently discovered a potential issue on our R2L Adapters, part number YHO.
On January 22, 2020, Kimray was notified of a few YHO failures. After a root cause analysis was conducted, it was identified that in some cases our manufacturing process failed to have Loctite applied properly to the cam follower on the product. This can result in the cam followers backing out and breaking during operation. Occurrence rate is estimated to be 5% or less.
Serial number range for affected products is 2190070203 – 2200070891. These were built between January 7, 2019, and January 7, 2020.
All products manufactured after January, 2020, have had this issue corrected.
If you discover any affected products, please contact your local authorized distributor or Kimray store with the number of replacement parts you need.