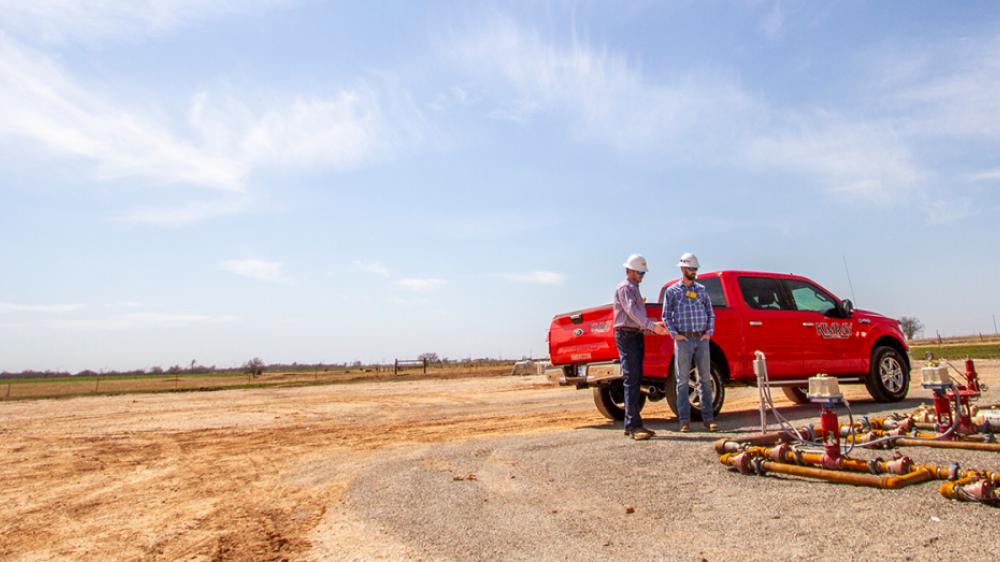 Oil and gas valve repair is a critical variable for producers.
When something goes wrong and you have to shut in a well, every minute matters. The clock is ticking for you to find the source of the problem and make a determination—can you fix it yourself, or should you call for back up?
Oil and Gas Valve Repair
Because of their key role in the production process, valves and controllers require close monitoring and ongoing maintenance.
When you need your control valves serviced quickly and correctly, Kimray Sales and Service should be your first call.
We offer the following services for all Kimray regulators, valves, pumps, and liquid level controllers:
Complete Factory Refurbishments with a 1-Year Warranty
During- and After-Hours Service
Valve Package Assembly
Installation Support and Product Training
Valve and Pump Sizing and Application Consultation
We understand you want as much life in your valves and control equipment as possible. That's why when we sell you a product, we are committed to keep it working as long as you own it.
Kimray technicians are the most prepared to ensure the valve will work properly after being reinstalled.
Our certified service team has direct access to the most up-to-date product information and is continually trained through Kimray continuous improvement programs to make sure the work we do is of the the highest quality.
Don't let unexpected downtime go any longer than it has to. Call our local expert technicians today.