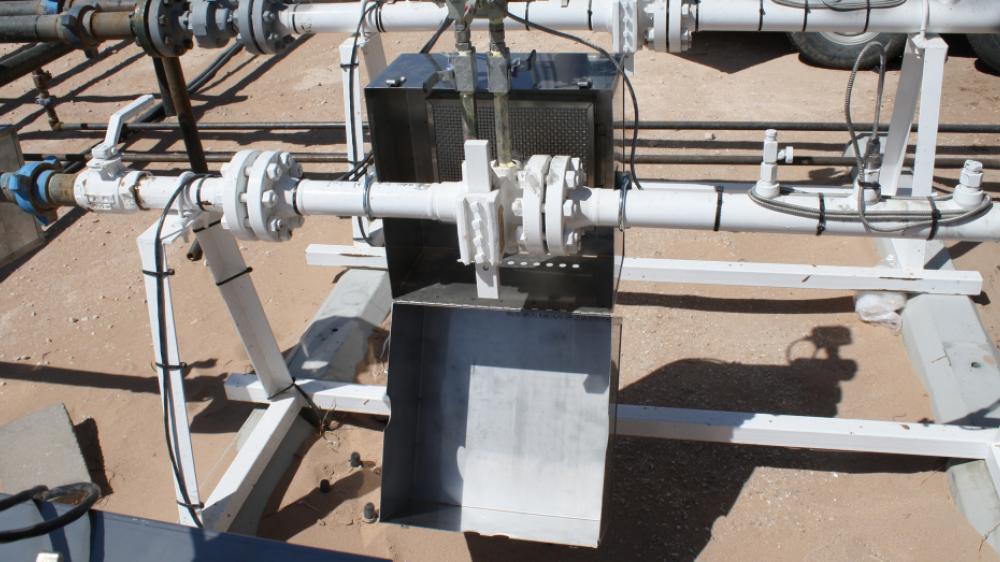 Catco heaters are unique flameless heaters for oilfield environments. Consequently, these heaters are ideal for remote field environments, as they do not require a permanent electric supply. Because of this feature, Catco heaters are the most cost-efficient way to prevent your valves and regulators from freezing during the colder months.
How Do Catco Heaters Work?
Catco heaters require three elements to work: oxygen, heat, and fuel. A preheated catalyst within the heater generates a chemical reaction when it comes into contact with natural gas. From there, the chemical reaction generates heat. In doing so, the effective use and distribution of this heat to desired ares makes them ideal for low-energy environments. The inside of the heater facilitates the even distribution of gas through its unique design.
Catco Heaters Goals and Return on Investment
The Catco heater was created to accomplish multiple goals, all of which aim to improve to productivity and conditions of well sites in the winter.
Reduce methanol usage and all costs associated with it.
Decrease any downtime that may occur in the field.
Reduce the venting of Helios methanol pumps.
Increase the lifespan of Kimray's products by reducing the methanol degradation of elastomers.
Because of these benefits, Catco heaters will prove to be a great investment for any oilfield. Upfront costs include the Helios pump, operational costs, the Catco heater itself, and operational costs. In essence, all of these initial costs ensure the longevity of Kimray valves and an environmentally-friendly work environment.