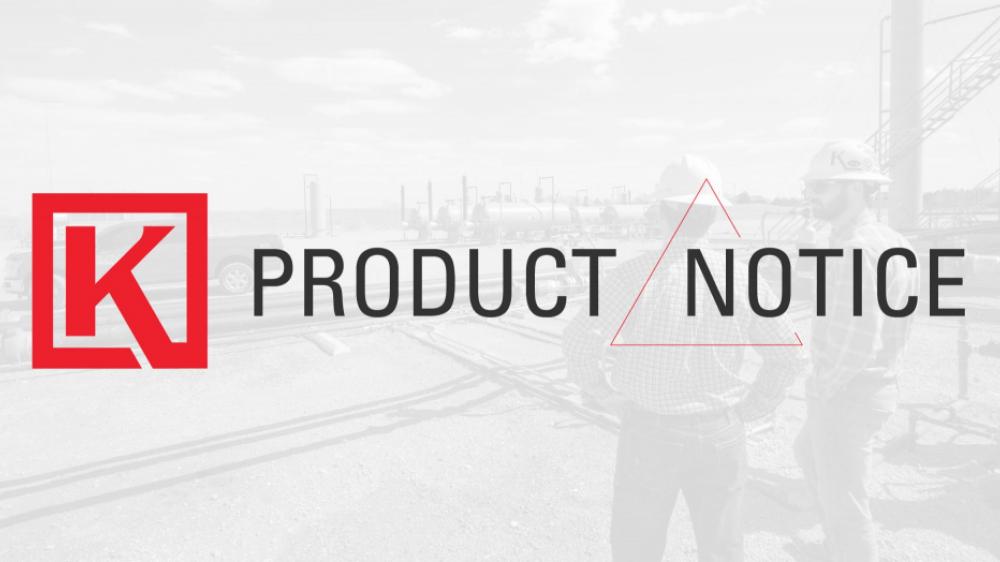 A recall has been initiated by Buck Company Inc., casting supplier to Kimray Inc., of all products built with a 1709 body and stamped with the heat code FZ9. These items have serial numbers between 217150xxxx­–218065xxxx.
Updated April 16, 2018: This includes ALL products that contain 1709 bodies with the heat code FZ9 (NOW TO INCLUDE AAA, ABK, AFE2.5/AFED2.5).
Only the 1709 bodies stamped with the FZ9 heat code are affected by this recall.
Kimray received a notice from Buck Companies Inc. that indicated the metal used in these products "may not meet the metallurgical standards for ductile iron." Below is a Recall Notice prepared by Kimray which provides additional information regarding the recall and the affected products. Kimray has replacement products immediately available for replacement. Kimray is requesting all affected 1709 bodies to be returned, and Kimray will pay for return shipping associated costs. We will ship the replacement parts along with instructions on replacement as soon as possible after we receive replacement parts from Kimray.
In the meantime, we ask that you advise your employees of the concerns stated in the Recall Notice and to immediately take these parts out of service. If you have any questions, we suggest that you contact Kimray directly at the phone number and e-mail address provided in the notice.
Downloads: