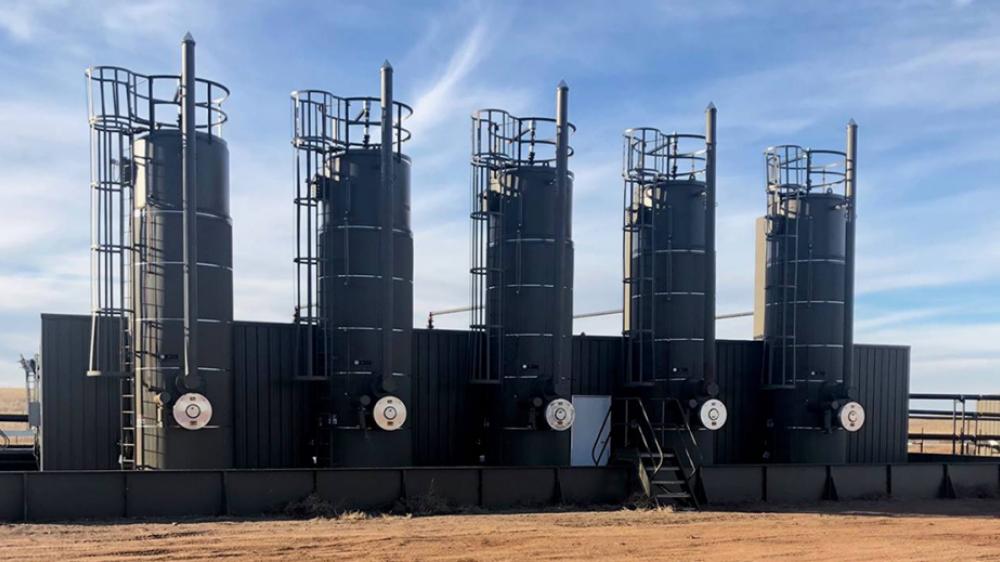 Efficiency. It's the name of the game right now.
With the rapid shift in market conditions, we want to provide help in any way possible.
Below, we're going to share some of the resources we've made available to help producers like you optimize your operation and be as productive as possible during a downturn:
Regional Certified Repair Shops

Video Training for Control Valve Repair & More

Industry Education Videos
Regional Certified Repair Shops
With experienced technicians and access to quality Kimray parts, our Regional Certified Repair Shops are ready to help you stay operational while we get through this storm.
We offer the following services for all Kimray regulators, valves, pumps, and liquid level controllers:
Complete Factory Refurbishments with a 1-Year Warranty
During- and After-Hours Service
Valve Package Assembly
Installation Support and Product Training
Valve and Pump Sizing and Application Consultation
One option many customers have taken advantage of is our Glycol Pump Exchange Program. With this program, you can bring in your current glycol pump in need of repair, and exchange it for a refurbished pump from our inventory (while supplies last).
Depending on your location, in-field service & repair pickup services may also be available. Call your local store for availability.
Video Training

for Control Valve Repair & More
Need repair training? Check out our Kimray Repair School videos to see step-by-step repairs of all Kimray product lines, including Back Pressure Regulators, Dump Valves, and High Pressure Control Valves.
Our expert technicians will walk you through the proper techniques and best practices to save you time and frustration.
Access all of these right now for free on our Kimray Repair School Playlist on YouTube.
Quick Tips, How it Works, and Application Videos
We've also created a large collection of video training resources to help your team quickly level up in their understanding of oil and gas processes.
From Quick Tips and Applications Training to "How it Works" product overviews, our Kimray experts provide the instruction your team needs to expand their oil and gas knowledge base.
Access all of these right now for free on our YouTube Playlists: