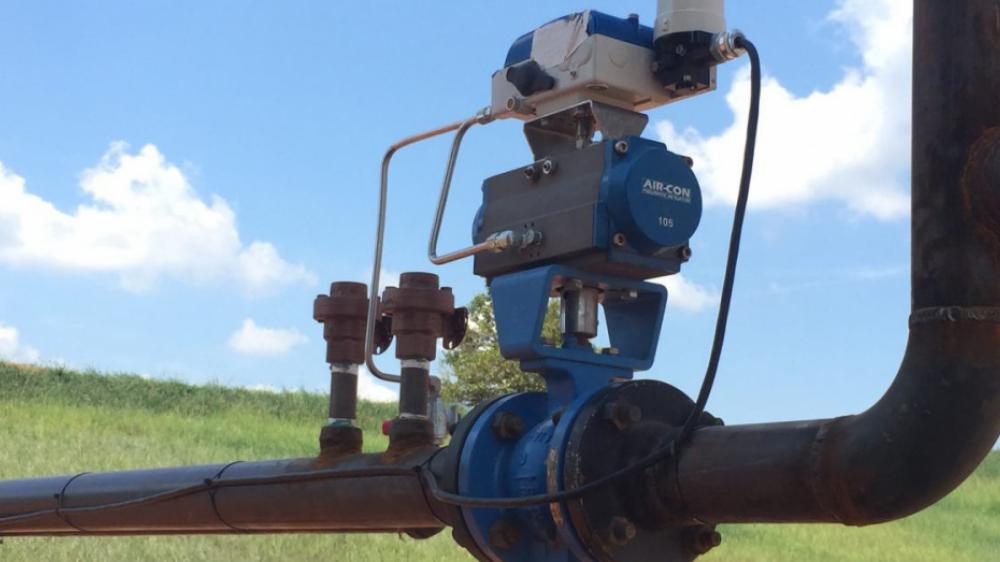 Background
A customer had a new well in the SCOOP, and they were looking for help with their Vapor Recovery Tower.
Challenge
A Vapor Recovery Tower—often abbreviated "VRT"—is a vertical pressure vessel designed to capture the vapor off of oil. Producers typically install vapor recovery towers between production separators and liquid storage tanks. A VRT is typically a very low-pressure, low-differential vessel with high flow rates.
The customer approached us with two primary objectives for the tower:
Automate control
Maintain a tight set point
Solution
To meet these objectives, we recommended a valve package including an Electro-Pneumatic Valve Positioner, a Rack and Pinion Actuator, and a Flo-Tite Segmented Ball Valve.
The producer was using an ABB Totalflow RTU to provide an automated electric signal. For our purposes, the ABB would send a 4-20mA electric signal (based on data from a pressure sensor) to the I/P on our Electro-Pneumatic Valve Positioner. In response, the positioner would convert that signal to a corresponding pneumatic output to the actuator.
The AirCon Rack and Pinion Actuator is a "spring return type" actuator (see below). It was sized for 80 PSI, meaning it needed 80 PSI to fully close the valve. It would receive a 0-80 PSI signal from the positioner and rotate the valve accordingly.
The Sentinel Series Segmented Ball Valve was ideal for the high flow rates this unit would experience.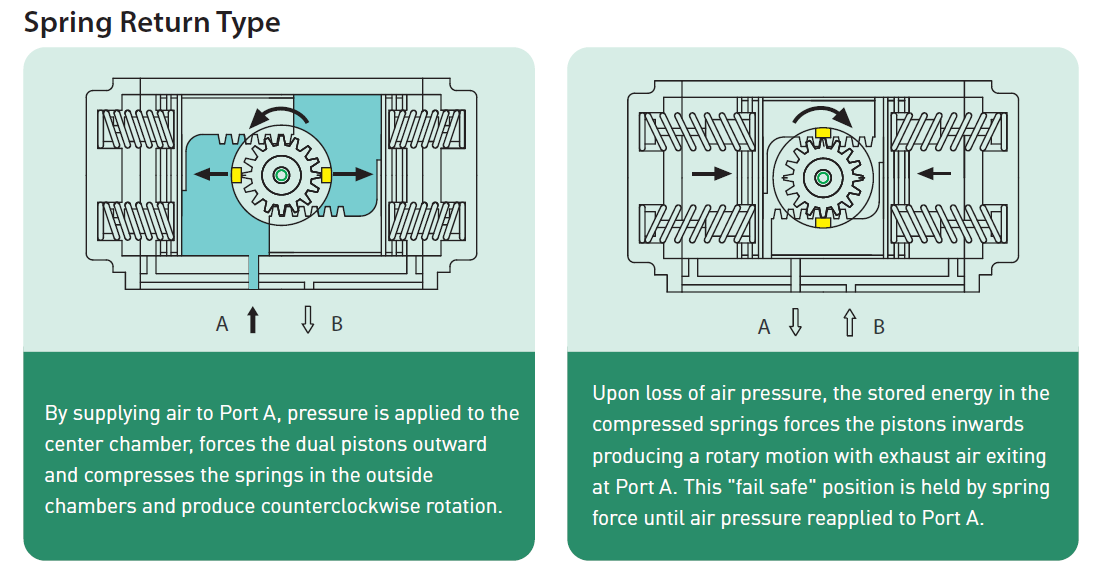 If you would like to learn more about this solution and explore how it could work for your operation, contact your local Kimray representative.