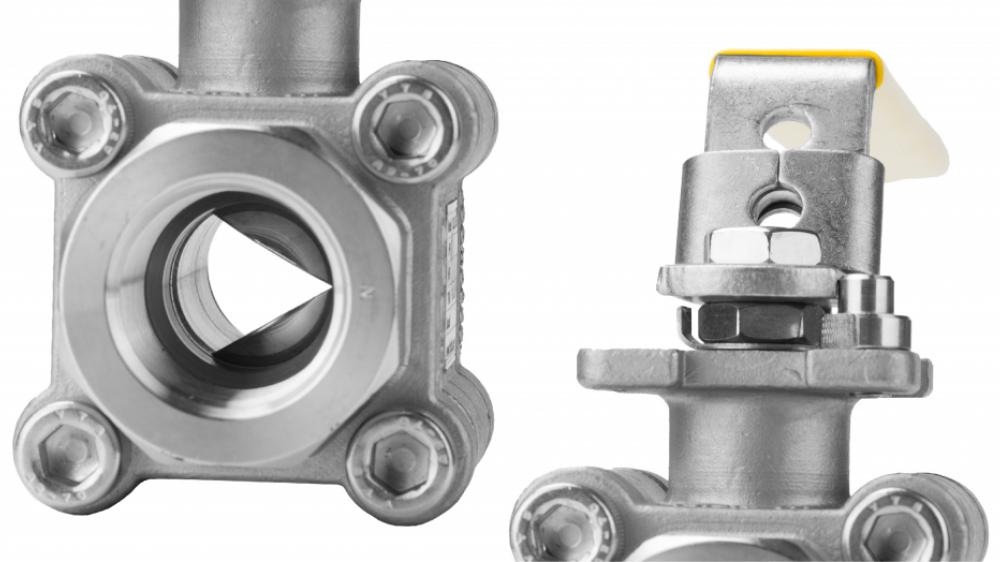 A V-Port Ball Valve can provide control in many applications. In this piece we'll look at its operation in holding back pressure on a gross liquid metering skid.
Application: Ball Valve on a Metering Skid
A Kimray customer in California had a metering skid near the their wellhead. It's installation purpose was to test the well and get an accurate reading of gross liquid production.
The producer was using a Coriolis meter to measure the liquid based on its density.
Problem: Gas Entrained in the Fluid
This was not a extremely gassy field, but there was a small amount of gas entrained in the liquid. When gas is entrained, you can adjust the density to include the gas to get a accurate measurement, as long as it is steady.
However, in this situation the gas was breaking out. Because gas is compressible and water is not, the gas expanded in the Coriolis meter, dropping the pressure and density of the fluid. This led to an inaccurate measurement of the produced fluid.
Recommendation: V-Port Ball Valve
We met at their site to get a look at the operation and understand their specific flow conditions. After research and some back-and-forth discussion, we suggested they try out a 1-inch Flo-Tite V-Port Ball Valve.
V-port balls feature triangular ports ranging from 15° to 90° or slotted balls with slots ranging from 1/64" to 1/8". These valves are ideal for applications with high flow with a slight pressure drop.
We installed the valve downstream of the Coriolis meter. A transmitter on the well told them what pressure they needed to maintain. We fed that pressure to the V-Port Valve, which maintained the back pressure until the fluid and entrained gas passed the meter. This prevented the gas from breaking out too early and provided an accurate reading of the produced fluid.