In June 2018 Kimray began shipping products with a redesigned stuffing box assembly in our Lever-Operated and Weight-Operated Dump Valves (formerly called Mechanical Dump Valves and Treater Valves). The reason for this re-design was to move from brass components to stainless steel. 
This meant the design needed to be changed to add a bearing surface that would not gall, because a stainless shaft with a stainless bushing would gall over time. While we conducted some testing, our process did not account for low downstream pressures, which would have shown the potential for a seal leak in those conditions. 
The root issue in the design was that the wrong squeeze calculation on the O-ring was used, which resulted in the leak. This was a genuine mistake on our part, and we express our deepest apologies for the problems this caused some of our customers. 
Due to this issue, in November 2018 we reverted to the previous design and began working on a solution. The solution was to use the correct squeeze calculation, creating the appropriate amount of squeeze, eliminating the leaks. We also switched to O-rings with a special coating to reduce friction and increase the life of the O-ring. This new design was completed and thoroughly tested in the lab and in the field.  
We released the 3" solution on January 15, 2020, and the 2" solution on May 15, 2020.  At this time, all new products assembled have the new design stuffing box installed. There may be some products still in service with the previous design stuffing box.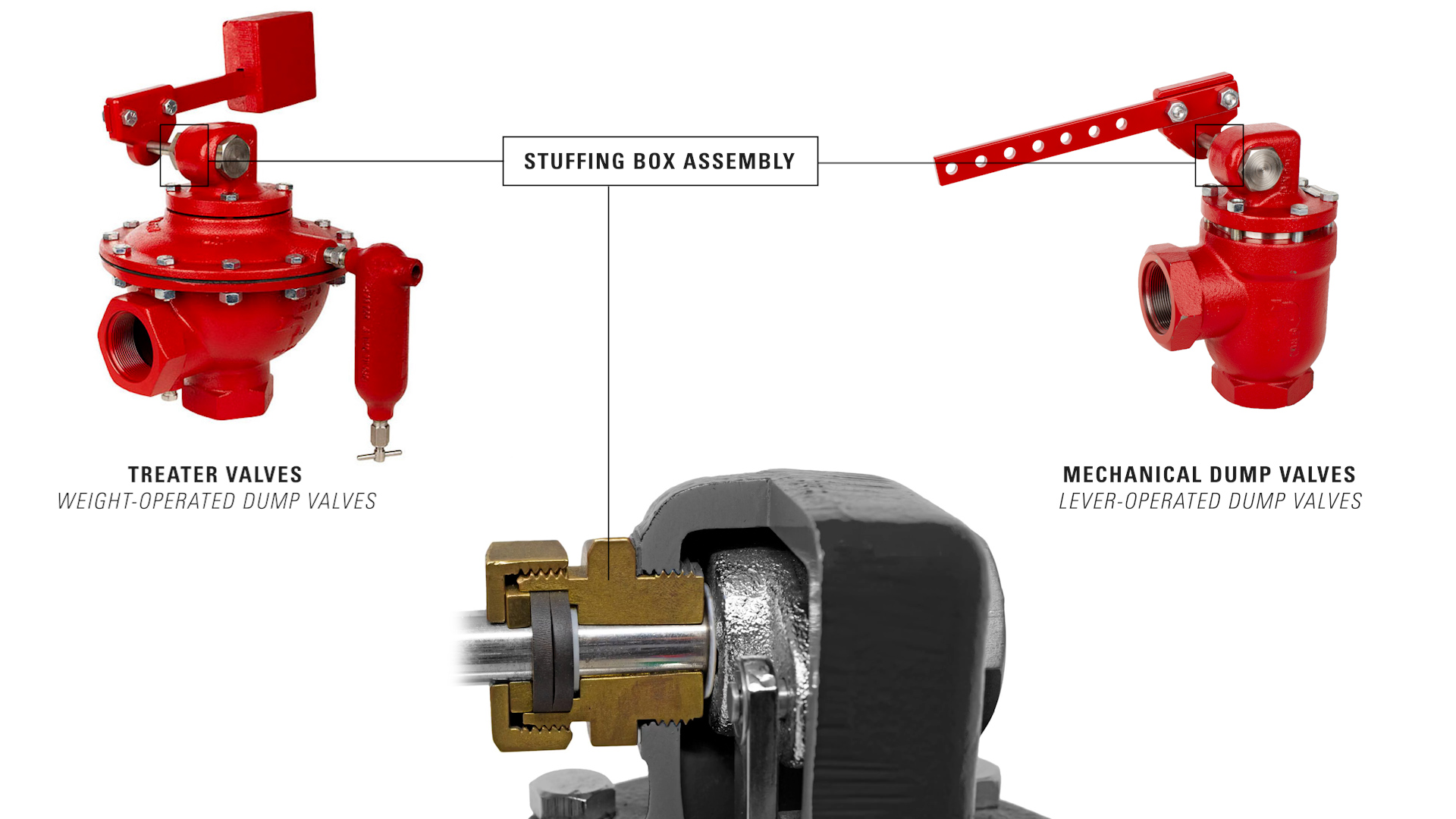 If you or any of your customers are experiencing stuffing box leaks in these products, we would like to send you replacement components, free of charge. To request this, please call Kimray customer service and have the serial numbers for your affected valves ready. 
For a full list of when each of these was released in the different product lines, as well as a list of the affected serial numbers and components, you can consult our product notice from May 6, 2020. 
You can identify if you have eligible parts by looking at the edges of the hex on the stuffing box.  If it is stainless steel and does not have these marks, it has the potential to leak and we recommend replacing these components. If the hex is stainless steel and has these witness marks machined into it, it is the current style and does not need to be replaced.  If the hex is brass, which was the original style, it does not need to be replaced either.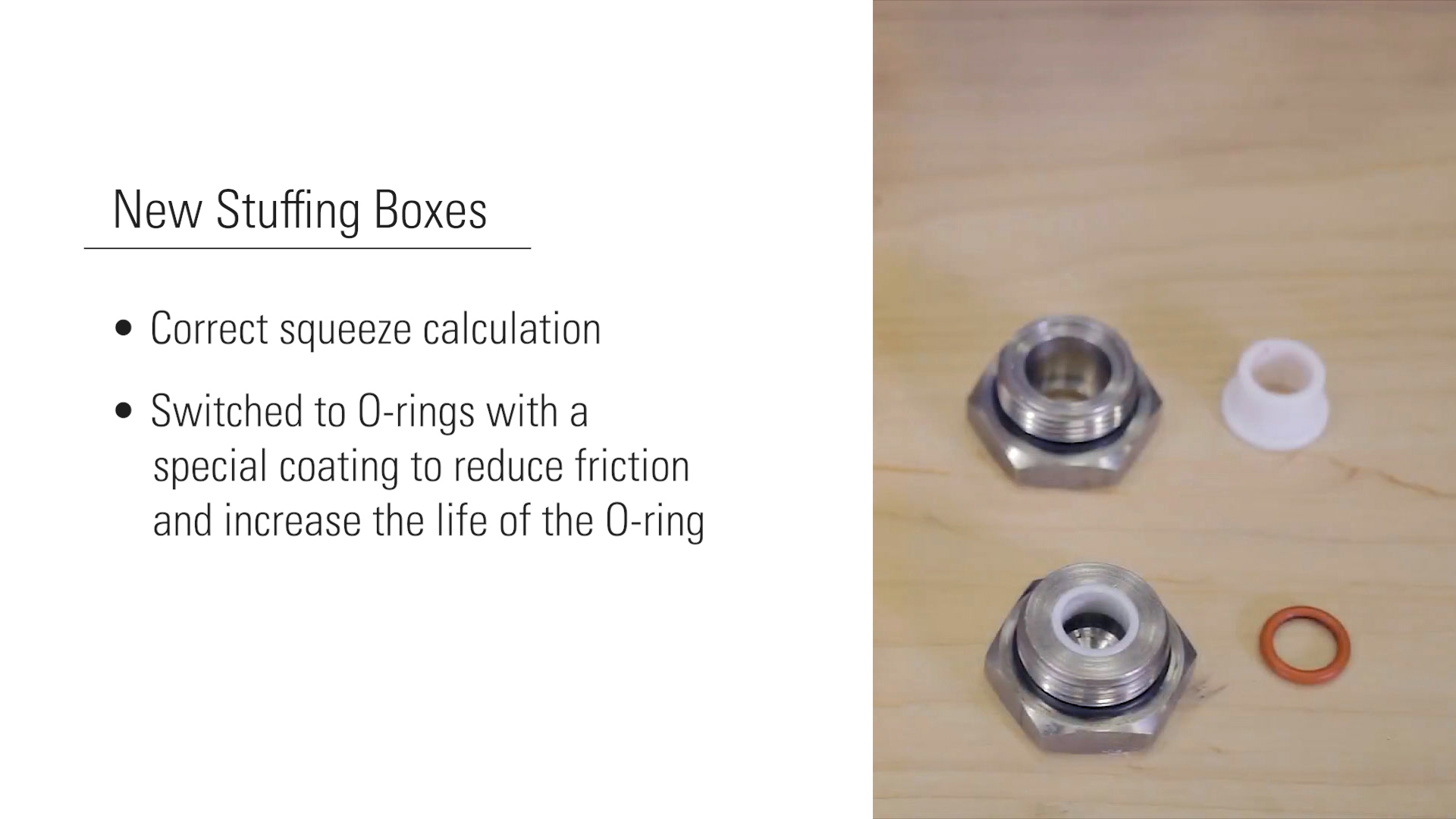 On a final note, we have greatly improved our procedures so that our new products go through all the testing needed to ensure that there are no issues before releasing them to the market.  
Our Product Management team now oversees the full lifecycle of our products from inception to completion, to ensure that the products we are releasing are dependable and what the market needs. 
For further questions, contact Kimray customer service in Oklahoma City.