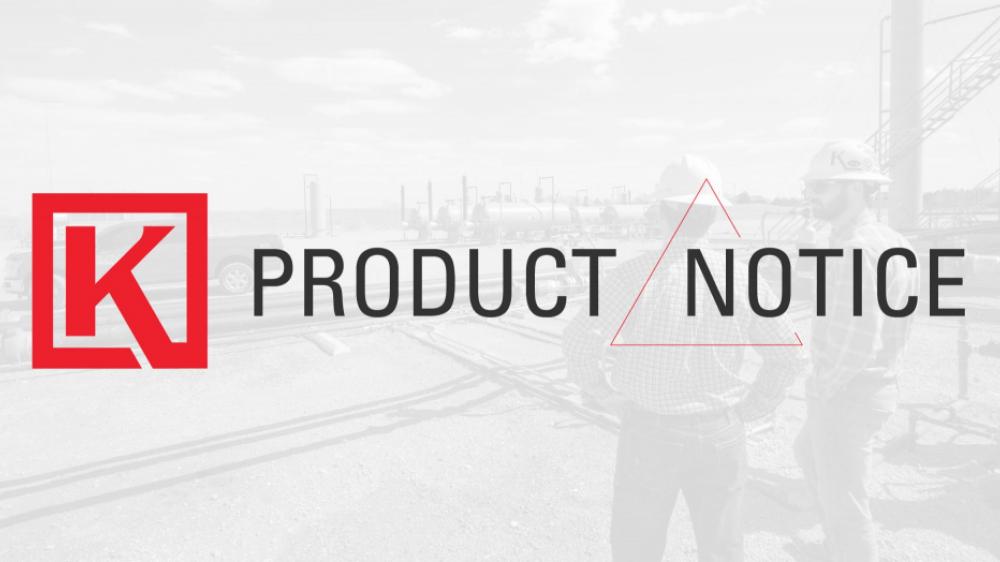 This product notice is to inform you that we have redesigned our stuffing boxes for 2" Treater Valves and 2" and 3" Mechanical Valves.
We received some reports of 2" Treater Valves, 2" Mechanical Valves, and 3" Mechanical Valves leaking at the stuffing boxes at low downstream pressures. While the instances of this are few, we have redesigned these parts for optimal operation.
The redesigned 3" stuffing boxes have already been released, and the redesigned 2" components are currently in production and will be available in February 2021, at which point all 2" Treater and Mechanical Dump Valves will be assembled with the redesigned components.
Below is the timeline of the releases: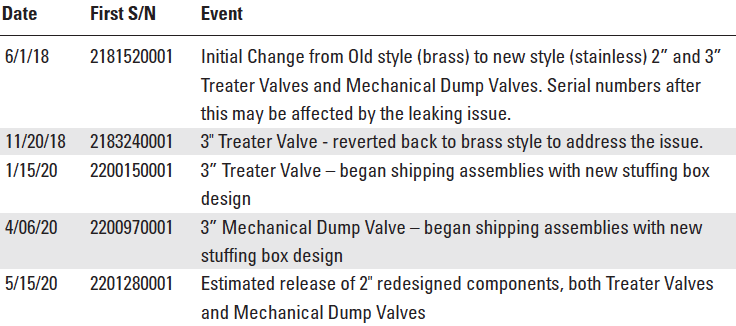 If you have a leak from the stuffing box in the following products, contact your Kimray representative and we will send you the following components to repair it: