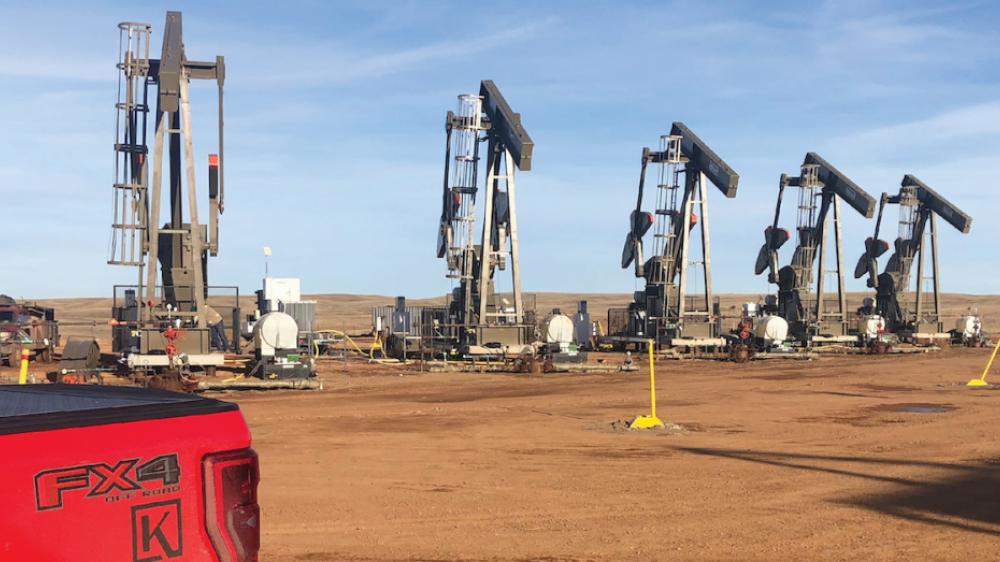 Bakken Shale History: Brigham Exploration in the Olson Well
"The current Bakken boom began on September 7, 2008, the day the US housing market crashed and a deep economic recession began."
In his book The Boom: How Fracking Ignited the American Energy Revolution and Changed the World, Russell Gold tells the story of Brigham Exploration's big gamble in the Bakken Shale.
In the Olson 10-15 #1H, Brigham, led by West Texas oilman Bud Brigham, was trying something new in the Bakken.
The Plan
After drilling ten thousand feet horizontally, they decided to try creating twenty distinct frack stages. This was possible due to a new technology: swell packers.
Swell packers were rubbery stoppers that allowed the horizontal well to be split up into distinct sections, allowing a frack to deliver more concentrated pressure into the rock.
The company's biggest challenge was getting the swell packers and fracturing equipment down the well. If the tools got stuck, they would have invested $8 million just to clog it up and get no return.
In stereotypical wildcatter fashion, the company was betting on this method because they were desperate for liquidity. They had taken on investors to explore for oil, and hadn't been producing enough to keep up with the payments.
The bet they were making was that they had found a better—meaning more efficient—way to drill producing wells.
Over the course of the winter of 2008-2009, as temperatures dropped to thirty below zero, they drilled into the cold, hard North Dakota soil and said their prayers.
The Payoff
By late January, they pulled out their equipment and held their breath to see if, and how much, the well would flow.
The results would be monumental.
They were retrieving 1,100 barrels a day and 1.3 MCF of gas. By all counts a success.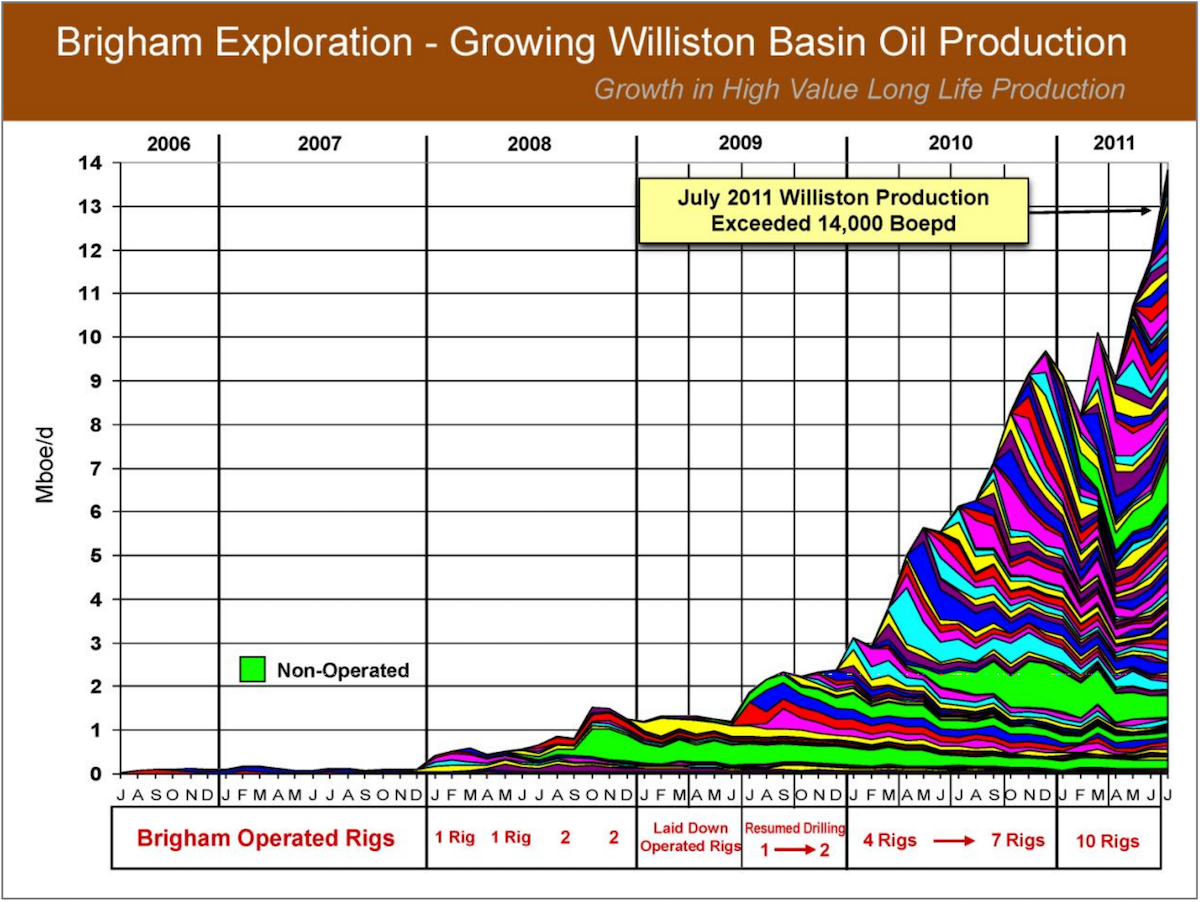 Graph from The History of Brigham Resources
When all the numbers were crunched, the efficiency was clear. Brigham's engineers had driven the cost per barrel from $40 (the average for its 2006 Bakken wells) to $16.
And these weren't short-term gains. While their previous wells had yielded roughly 110,000 barrels total, the new twenty-stage frack wells were generating 500,000 lifetime barrels.
Brigham had hit the proverbial jackpot. After pioneering this method, they continued to refine it and reaped the rewards, selling to the Norwegian company Statoil for $4.4 billion in 2011.
And their multiple-stage fracturing method became a blueprint for producing the Bakken.
Looking for information about operating in the Bakken Shale? Contact our friends at Double EE Service, Inc. They've been serving oil and gas producers in the Williston basin for over 50 years.